Introduction
Rapid changes in our customers' technology mean that we are always creating new and innovative solutions to their problems, striving always to be a market and technology leader and a best in class supplier. Join the team that is taking world-leading Illuminate Technologies products from design to production!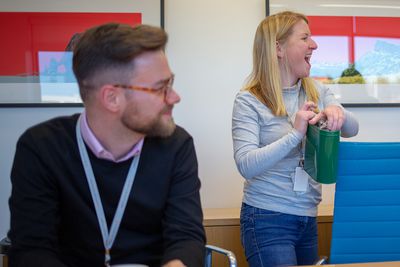 What we do
Illuminate provides innovative capabilities for cyber threat detection, legal compliance for critical communications infrastructure, and public safety.
Our products address the breadth of cyber security requirements in 2G, 3G, 4G, and 5G mobile infrastructure, virtualised network infrastructure, and carrier IP networks.
Our Cellular Virtual Monitoring Platform provides Law Enforcement, Government, and Commercial bodies with the means to efficiently capture and process control and user plane information from a wide range of modern cellular networks. Traditional probing solutions are being challenged to meet new demands as network elements transition to Network Function Virtualisation (NFV) and Software Defined Networks (SDN). By supporting virtualisation of the probe and applications, the Cellular Virtual Monitoring Platform is an important step in meeting these challenges.
Illuminate Technologies is at the forefront of providing modern, scalable cloud based commercial solutions to help our customers proactively identify security risks buried in massive amounts of data. We leverage cutting edge scale-out solutions in cloud, AI/ML, IoT/edge and large-scale enterprise analytics to help our customers make informed decisions.
What we use
Python, Java, Javascript and C++.
Linux (CentOS/Redhat) systems.
Structured relational databases.
NoSQL/unstructured data and object stores.
OpenStack, Open vSwitch, OpenFlow and P4.
Cloud-based development and deployment technologies.
Jira, Bitbucket, Confluence.
Distributed computing frameworks and application development in one or more modern software stacks and related frameworks, architecture approaches.
Batch and streaming / real-time big data pipelines.
Your role
You will work as part of small project team, engaged in researching and investigating new capabilities and taking these from development through to release to our established customer base.
You will work in collaboration with your fellow team members and system architects, discussing the work daily at the morning team standup.
You will perform both prototyping and development work as necessary.
You will be assigned a mentor.
As the R&D team works closely with our business development, marketing and support teams you will get exposure to many aspects of our business.
Requirements
Motivated, goal oriented and able to take ownership of your responsibilities.
Minimum of 2:1 in a relevant discipline (Computer Science or Engineering/Mathematics/Physics with strong computing content).
Ability to use one or more of the following programming languages: C++, Java, Javascript or Python
Ability to collaborate and communicate effectively with the team both verbally and in writing.
You must have:
The unrestricted right to live and work in the UK. In order to obtain potential HMG security clearance with no exclusions, candidates should ideally be a British Citizen.
Useful skills:
Knowledge of IP based communications.
Knowledge of mobile networks.
Knowledge of SDN/NFV.
Benefits
28 days' vacation each year plus 5 days statutory (fixed) holidays
Defined Contribution Pension
Life Assurance = 4 x annual salary
Medical Plan (taxable benefit)
Dental Plan (taxable benefit)
Paid Sickness Absence
Further Education Assistance

Membership of 1 relevant professional association per employee
Parental Leave
Confidential Employee Assistance Programme offering employees and their families free prompt support on domestic, work or personal issues. Provided by an external organisation. Available 24 hours a day, 365 days a year.
1e127ede32d8f816eacfb0aed73cee11