Big Data is redefining building design and construction.
Bryden Wood has won a Queen's Award for innovation that bridges the gap between construction and manufacturing.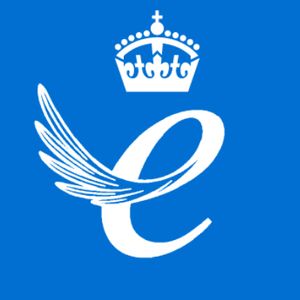 The unprecedented need to invest in social infrastructure - including housing, education, roads, rail, healthcare, energy – and the £650 billion planned investment from public and private funds, all comes at a time when the UK construction industry is incapable of meeting this need in its current state, with the collapse of Carillion a sign of broader systemic issues within the industry.
Over two decades Bryden Wood has been trying to address this for need for a fundamental shift within the industry in terms of both the design and delivery processes. The award is a recognition of their success in this endeavour and cites two key aspects of their work: first the use of new data driven tools and techniques in the design process, including Chip Thinking. Second, advanced DfMA and a move away from traditional construction towards assembly.
The result is rapid, safe, asset construction delivered through composite DfMA anywhere in the world. A small multi-skilled workforce is able to build a facility with very few speciality trades required.
Current clients for the consultancy include Crossrail, Heathrow Airport, The Ministry of Justice and GSK.
At design, structures are broken down in to small, coherent components called 'chips'. Each 'chip' undergoes extensive data analysis and is repeatedly tested in digital simulations for maximum efficiency.
'Chip thinking' allows for rapid building design and means a library of building components or 'chips' with all accompanying data is ever-expanding. Bryden Wood makes this information open source and publicly available, including to competitors, as a way of gathering feedback to continually improve design.
The design seeks to eliminate as much site work as possible through the use of offsite fabrication. Composite, modular components are designed to work together and be assembled. Rather than using traditional construction techniques, the asset effectively slots and bolts together.
Bryden Wood's DfMA systems offer:
At least 30% reduction in initial cost of construction and the whole life cost of assets
75% reduction in number of operatives on site while delivering projects 60% faster
Staff productivity nearing 85%. Enhanced using extensive virtual reality training to practice assembly
Design information and standard assembly methodologies accessed via QR codes on components
Components linked to data sets and quality assurance tracked via QR codes
CNC to manufacture components from digital models
Significant increase in health and safety - the company consistently delivers projects with zero RIDDORs
A universal design allows for a range of sites, climates and geologies. From a vaccine manufacturing plant producing 130 million vaccine doses a year to a small packaging facility, the approach requires low capital costs and is designed for expansion.
The same approach is also being applied by the company to home building in London. Last month, Bryden Wood announced a partnership with the Mayor of London to provide housing developers with the designs and standardised components to build precision manufactured homes.
"This award recognises the brilliant work our team has been doing to tackle low productivity in the sector and drive a more manufacturing-led approach," says co-founder Mark Bryden. "Since Martin Wood and I started the company in 1995, we have led the adoption of more advanced construction techniques and the application of DfMA. The work continues today as we strive to attract more creative, digitally-savvy people into construction."