About Us
GRE is a fast-moving, exciting, agile and modern business operating from our headquarters and manufacturing facility in Willand, Devon, UK.
GRE designs and manufactures innovative, high-end heating and cooling systems for industrial, medical, scientific and laboratory applications.
Overview of the role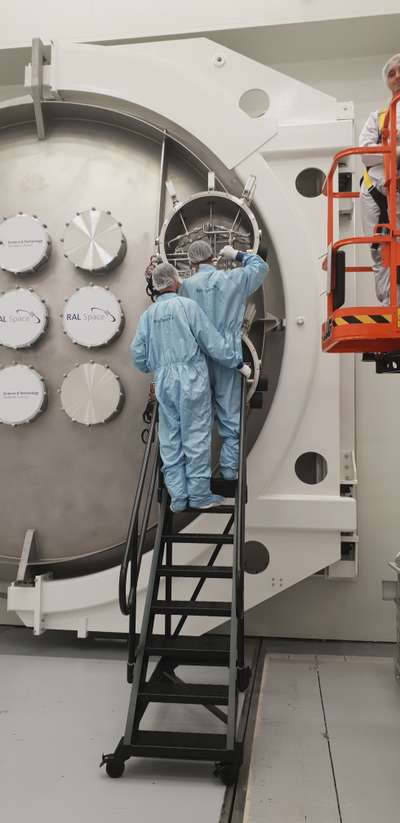 GRE is currently looking for a Graduate Design Engineer to join our dynamic engineering team, and become part of this diverse, young, growing company at an exciting time.
You will be an all-round, hands-on, practically minded Graduate Engineer, who relishes the opportunity to cover a variety of jobs and challenges. You will be working with globally-recognised companies, and will be changing the world with new technological advancements.
You will join our Engineering team, working in a mixed office/factory environment, and will interface with all areas of GRE's business. You will have an interest in getting stuck in and will enjoy the variety that the role can offer.
The role will involve the whole of the Engineering process and more:
Initial customer meetings to formulate the brief
Detailed design work and drawings using a variety of Engineering platforms
Supporting documentations such as manuals, test documents and general arrangements
Carrying out engineering changes and amendments to assist in manufacture
Testing, installation and commissioning of the equipment YOU have designed!
The role can involve regular travelling to Customers/Suppliers in the UK and abroad.
Most importantly, GRE need someone who is driven and enthusiastic with a flexible approach and an eagerness to learn a diverse Engineering skillset.
We acknowledge that there will be a need for on-the-job training to develop the wide range of technical skills required for this diverse and exciting role. This will be provided through our friendly and supportive workforce. Specific technical skills are not required at this stage.
The following skills are essential for a successful application:
A University degree in an Engineering subject (BEng / MEng )
Highly proficient in 3D CAD (preferably Solidworks, otherwise Solid Edge, Inventor, Pro Engineer)
High level of IT literacy including, but not limited to, MS Office, Email, Internet, Databases etc.
Able to communicate confidently and effectively with colleagues and customers alike
A basic understanding of Engineering Quality Procedures.
The following skills are desirable:
A proficiency in 2D CAD (e.g. AutoCAD)
Appreciation of manufacturing procedures and processes
Some experience in a manufacturing engineering company or environment
A natural inclination to solve engineering problems
Full UK Drivers licence.
Benefits
Competitive salary
Workwear provided
On the 2nd Friday of each month, we provide breakfast.
On the 4th Friday of each month, we provide lunch.
We've signed the Gradcracker feedback pledge.
(This means that we will supply feedback if requested after an interview.)
1e127ede32d8f816eacfb0aed73cee11