You will be working on the project Antibiofilm Touch Point Films (ATP2) funded by NBIC. Working towards the development a range of solid antimicrobial materials into product forms suitable for plastics and coatings processing, particularly polypropylene. One form required is a polymer masterbatch product, compatible with a talc-filled polypropylene resin that is injection moulded.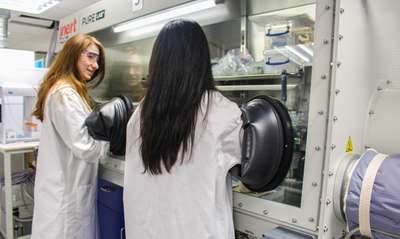 Duties and responsibilities
Starting with polypropylene:
Create a test matrix to identify specific compound components and isolate them to determine the effectiveness of the additives
Investigate dispersion and compounding of particles
Using a range of techniques characterise the dispersion and the disposition to understand stability, distribution and interface interactions. Particles for the purpose of dispersion during injection moulding.
Characterisation of moulded test parts, agglomeration, effect on surface finish,
Characterise the surface properties of the materials (EDS & SEM)
Provide samples to 5DHPG for testing.
Skills and experience
Materials scientist, polymer scientist, chemist, physicist with practical and theoretical experience of plastics processing technology and characterisation.
Hands-on, practical experience
Effective report writing skills
Good face-to-face communication skills
Project management experience desirable
We've signed the Gradcracker feedback pledge.
(This means that we will supply feedback if requested after an interview.)
1e127ede32d8f816eacfb0aed73cee11