homas Dudley is a 100 year old family run company incorporating a number of businesses that focus on designing, developing, manufacturing and selling specific products to suit customer needs.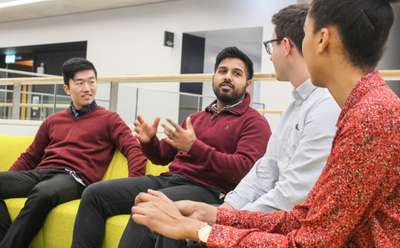 Brief description of the Project:
Installation of a MES System into the Processing Department that will provide real time information on the performance of all the processes.
How would a Digital Technology Intern assist your project or business?
Detailed scope of work with objectives, targets and deadlines that the intern would be required to carry out:
Objectives are: To develop the reports required to enable the data to be collected to be uses to improve efficiencies within the Department Daily, Weekly and Monthly automated reports to be circulated to relevant people by e-mail and ability to run own reports for a given time frame De-bug database to ensure machine standards data is correct Match up processing data with actual bookings into store All reports will need to be audited for the accuracy of the collated data, Reports to be approved for use before 01-04-2022
List expected areas of knowledge required:
Excel spreadsheets Crystal Reports Communication
Please give an overview of your strategy and approach to digitalisation
We have had a top level VSM completed by MTC that provides a road map for digitalising the Factory. Phase 1 is implementing a MES system into the Processing Department Phase 2 is implementing a full ERP system via Epicor Phase 3 is the introduction of real time production data to be visible on all Production Cells
Please outline the project objectives
The objective is to make the factory a visual factory with all Production data available in real time displays for all to access as a viewing platform The benefits we will gain are improved efficiencies of current processes, improved utilisation of equipment and employees, reduced waste, visibility of capacity constraints employees and equipment, ability to identify future investment needs,
Please provide a work plan:
Install necessary hardware across the Processing Departments 3-Weeks Data transfer 2-Weeks • Electronically transfer data from Epicor to MES System • Validate data transfer is correct • Agree regularity of transfer and trial System set up 2-Weeks • Generate reports required • Generate downtime codes • Agrees process for data from machines Training 4-Weeks • Production Planning Staff • Processing Staff • Quality Team • Managerial Team Run system 6-Weeks • Turn on • Test all aspects • Run and confirm report validity
Intern Capabilities
What capabilities do you require the intern to possess?
Good communication Flexible in approach to work, working both in an Office and factory shop floor environment IT Skills Numeracy and Literacy skills
Anticipated Start Date: January 2022
We've signed the Gradcracker feedback pledge.
(This means that we will supply feedback if requested after an interview.)
1e127ede32d8f816eacfb0aed73cee11