Alucast specialise in the casting and manufacturing of lightweight aluminium components for various industries including the automotive industry. Technologies include die casting, pressure casting, sand casting and machining.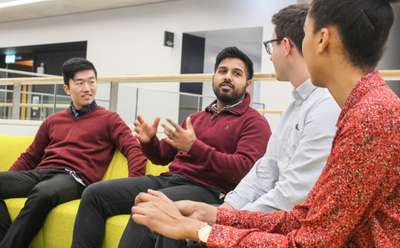 Brief description of the Project:
Alucast are looking to capture real time shop floor data to assist in the production efficiency. They are looking for support to guide investment into both software and hardware. The intern will work with engineers to ensure all data is integrated between the shop floor sensors.
How would a Digital Technology Intern assist your project or business?
Detailed scope of work with objectives, targets and deadlines that the intern would be required to carry out:
Support the requirement to capture and scope software to capture data from the machine shop
Present finding to senior management and work with solution providers
Work with solution provided to integrate with other business software at Alucast
Monitor system and capture feedback from stakeholders
List expected areas of knowledge required:
Ideally candidate should be interested in fast paced manufacturing and willing to explore software requirements and solutions. They should be confident to engage with staff at all levels in the business and interface with third party providers.
Please give an overview of your strategy and approach to digitalisation
Adoption of new digital technologies to give real-time visibility and reduce response times to changing customer priorities. Initiatives include capturing live data from the machine shop, tracking WIP throughout foundry, automating processes and adopting IoT technology into manual processes.
Please outline the project objectives
To provide efficiency improvements and real time visibility of the machine shop. Currently response to CNC machines breakdowns are slow which can impact "on time delivery" to customers. Real time visibility will reduce response time by 12 hours resulting in availability increase to 90%.
Please provide a work plan:
2 weeks requirement capture
2 weeks software assessment
4 weeks implementation
4 week monitoring systems
Intern Capabilities
What capabilities do you require the intern to possess?
Understanding of business processes
Interest in digital manufacturing
Good communication skills and innovative thinking
Self motivated and good time management
Anticipated Start Date: 03/10/2022
We've signed the Gradcracker feedback pledge.
(This means that we will supply feedback if requested after an interview.)
1e127ede32d8f816eacfb0aed73cee11