About the role:
This is a 12-weeks paid internship opportunity with MJ Products ltd, as part of the WMG Internship Programme.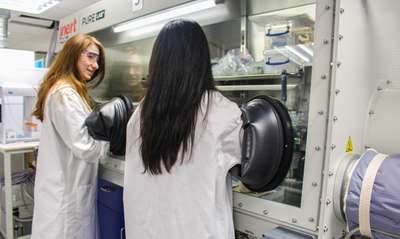 This is a unique role that combines the opportunity to implement an MRP system and the design of a Lean Manufacturing production system for MJ Products, a rapidly growing manufacturer in the lifting and manual handling sector. The role involves critical investigation of key production processes to reduce waste, improve yields and productivity. Should you be successful during the internship, there may be opportunity for a full-time position at the end of the 12-week period.
The internship is based at the company site in Desford, and you will be working closely with the MJ Products management team, gaining first-hand experience in a manufacturing business; as part of the Programme, you will also benefit from weekly supervision and support by a WMG expert, throughout the duration of the project.
About the company:
The team at MJ Products Ltd has over 25 years' experience in the design and manufacture of innovative products for handling and the returnable transit packaging arena for SME's and Blue-Chip customers, including major retailers, automotive parts distributors, and national postal organisations.
Duties and responsibilities
You will be responsible for the implementation of an MRP software system to manage the end-to-end business operation processes. The MRP system will replace multiple systems currently used. A phased method of introduction will be required to support the continued operation of the business during the implementation.
This will include:
Understanding the current process materials management and production scheduling processes
Develop a phased implementation plan
Work with MRP Vendor as required to support the roll out of the MRP system. Including delivery of training to MJ Products personnel
Creation of MOQs, Costed structured BoMs
Establish safety stock levels
In parallel you will also be responsible for the design of a Lean Manufacturing production system to optimise the company's production processes, that can operate in conjunction with the MRP system allowing for the inclusion of additional MRP modules to be added as the business continues to grow.
This will include documenting the existing processes in detail and conducting root cause analysis on the sources of inefficiencies via a structured improvement methodology. Main activities will include:
Understanding and documenting the current process
Reviewing the process drivers
Generating ideas to improve the process and piloting them with the business team
Setting out the plan to embed the improved process
Developing own facilitation skills
Skills and experience
ESSENTIAL:
Educated to, or working towards a relevant business or engineering management degree (or equivalent)
Analytical thinker with a practical approach to problem solving
Ability to be flexible to work in different environments
Knowledge of Manufacturing integrated information systems
Knowledge of continuous improvement tools, such as process mapping, data collection, root cause analysis, solution generation and control plans.
Organised and highly motivated with a focus on results
An interest in continuous improvement and business transformation.
Confident communicator, able to effectively communicate with staff at all levels
DESIRABLE
Ability to analyse and interpret results
Personal time management skills in support of project milestone deliverables
Full UK driving licence and own private mode of transport.
Benefits for you:
This opportunity will provide you with great industry experience and exposure to a fast-moving market that is committed to sustainability practices. With responsibilities from day one, you will have the opportunity to take ownership of the project and directly experience the impact of your role. You will be supported to grow your talents and ideas. The project is ideal for a technically minded individual with an interest in business development and growth.
Location
Part office based at: Unit E, Merrylees Industrial Estate, Desford, Leicestershire, LE9 9FS Part work from home.
Application Guidelines
This role is part of the WMG Internship Programme. Unfortunately, we are unable to consider you for this internship if you are applying for this to count towards a work placement as part of your studies.
This role is open to students, graduates, postgraduates and PhD Students who are:
Based in the UK
Eligible to work in the UK
Available to work 36.5 Hours per week (Full time)
To Apply
Please send CV and Cover letter indicating:
Where you heard about this position
How you meet the skills and experience criteria.
Applications will close at 23:59 on Sunday 5 June 22.
We've signed the Gradcracker feedback pledge.
(This means that we will supply feedback if requested after an interview.)
1e127ede32d8f816eacfb0aed73cee11