The internship will be with the Wind&Site team at OWC. The Wind&Site team specialises in wind resource and energy yield assessment of wind farms, for both pre-construction and post-construction. The team delves into analysis of wind measured data, prediction of long-term wind climate and wind flow modelling using multiple softwares which are prevalent within the industry.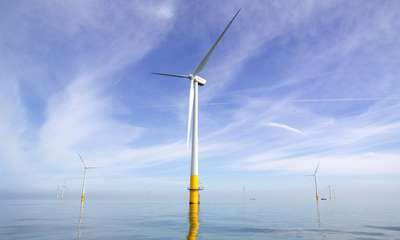 Learning outcomes:
Familiarisation with wind measured data, analysing the data and deriving a long-term climate
Familiarisation with different wind measuring technologies, such as meteorological met masts, floating lidar systems,
Understanding of conducting a wind resource assessment
Familiarisation with industry software, such as Windographer and WindPro, application of data science skills to conduct a wind resource assessment in python and validation of findings with industry software.
What we're looking for
We are looking for candidates with a minimum 2.1 Class Degree in Physics, preferably in combination with meteorology. Some understanding of numerical weather prediction models and/or thermodynamics and/or atmospheric physics and/or climate modelling. Basic python skills (pandas, numpy and scikit-learn). In addition, you will have a proven record of undertaking academic projects or work experience in an engineering organisation.
Why we think we're great
Not only are we a great company to work for because of our collaborative friendly working environment but also because we've seen exponential growth over the last few years. At OWC we offer our interns extensive training and development to further develop your skill set and help bring you up to scratch to our 'leading expert' level. We also provide our employees the opportunity to work in any of our offices around the world.
We've signed the Gradcracker feedback pledge.
(This means that we will supply feedback if requested after an interview.)
1e127ede32d8f816eacfb0aed73cee11