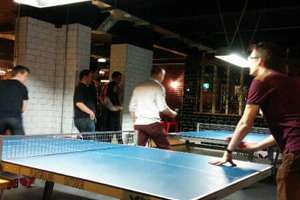 Variety: no ranks or pigeon-holes at Bluesmith; we're ego-free and mutual respect is fundamental.
Rewards: profit-sharing and generous holidays.
Support: friendly, peer-to-peer discussion every day, plus flexible working.
Growth and development: learn as you go with award-winning training, plus ample opportunities to develop your technical excellence.
Competitive salary: fair, industry-matched plus increases with experience.
If you want a fascinating job, surrounded by people you respect and who respect you, you'll fit right in here at Bluesmith.
What it's like to work here
On a typical day you might optimise a parallel data-load process, debug a production API call in Node, or build a Python microservice to handle terabyte-scale data volumes.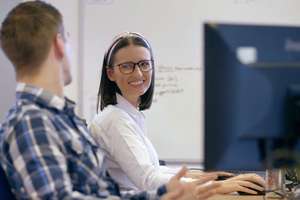 Sound unfamiliar? Don't worry – we teach you everything you need to know about systems design, development and testing the Bluesmith way: all at your own pace, using exercises from real-world challenges. You'll get a friendly progress mentor too.

We love capable people who can get to grips with a problem. Just bring your analytical outlook and willingness to learn, and we'll fill in the gaps.