A vacation scheme with Bird & Bird is more than just work experience. It's an opportunity to discover your potential and kick-start your career in law, taking you straight to the heart of a global law firm.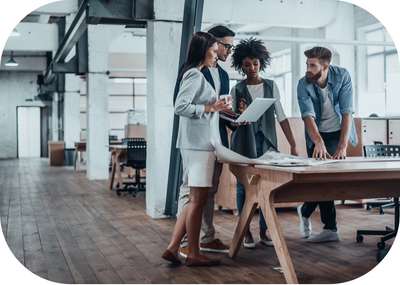 With access to people across the company including partners and our CEO, you'll have a chance to live and breathe the brand, experiencing the business from the inside out. You'll also see first-hand the impact of client relationships and how we work seamlessly between 29 offices across Europe, the Middle East, North America, Asia-Pacific and Americas region.
You'll be working on client projects from the outset: our vacation schemes are designed to strengthen your knowledge and give you an unfiltered look at the way people work on an international level. At the end of each placement we'll be recruiting the best performers for our training contracts.
But there's no work without play which is why you'll experience the Bird & Bird social life too. Get to know the people who may eventually become your colleagues and immerse yourself in the friendly and vibrant culture that makes Bird & Bird, and our people, so unique.
We hold two vacation schemes each year, one in spring and one in summer (both 2 weeks long). There are up to 30 positions available across the two schemes. We pay the London living wage.
What we're looking for
Our lawyers are commercially-minded and at the top of their game technically. Clients also expect, however, that they will offer something more: a passion for their particular industry and the technologies that are transforming it. We'll need to know you're excited by the high quality work at Bird & Bird and have a strong international perspective. While this doesn't necessarily mean that you'll speak a variety of languages or have visited every corner of the globe, you'll take a keen interest in different cultures and understand the importance of multinational co-operation.
You'll also have an interest in our sector specialisms and a willingness to learn more about them as you progress at the firm. You'll have a creative approach when responding to challenges and be a well-rounded team player who can demonstrate that you fit with our open, fast-paced culture.
We accept applications from both graduates and undergraduates who have secured, or will secure, as a minimum, a 2:1 degree and AAB at A-Level.
However, whilst academic achievements are important to us, we do understand that you may not have received the grade you hoped for due to extenuating or mitigating circumstances. If this is the case, don't be discouraged, you can detail any relevant information in your application form and we will review any potential mitigating circumstances alongside your application.
Application Process
Your application will be screened by a member of the graduate recruitment team.
If you are successful, you will be invited to complete an online test. Successful candidates are then invited to the next stage in the process which is a video interview. Selected candidates are then invited to an assessment day.
Please note that law students should apply from their penultimate year onwards, and non-law students should apply from their final year. Graduates can apply at any time.