JOB DESCRIPTION
As a forward-thinking business with terrific opportunities identified, we are offering a diverse and fast paced role with great opportunities for progression. Rail-Ability Limited require a versatile and self-motivated engineer with a passion for manufacturing operations, quality assurance and continuous improvement.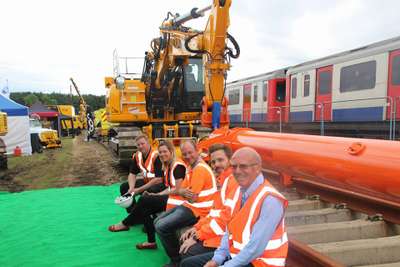 Working within the operations team in a cross-functional role you will be instrumental in ensuring the smooth running of our production system. You will also gain great oversight of the commercial running of an engineering and manufacturing business.
Rail-Ability Limited is a privately owned engineering business specialising in the modification & manufacture of bespoke plant, machinery & equipment predominantly for the rail industry.
Your business as usual will be doing one or all of these:
Working within all areas of the business to identify, organise and implement continuous improvement projects. Critically reviewing business processes to identify opportunities for improvement in accordance with our ISO9001 quality management system.
Supporting the Health and Safety and Production teams to continuously improve safe working practices across the site.
Taking a leading role in the development of our quality management system through the generation and management of business and production processes. Overseeing the review process for internal and external quality issues, liaising with stakeholders to overcome quality issues and implement long term corrective actions.
Assist with high level business and operation planning; generating cost forecast and analysing business data.
Monitoring the non-conformance report tracker and designing, documenting and briefing out business processes and implementing necessary improvements in accordance with ISO9001:2015
The Ideal Candidate:
Mechanical / Manufacturing / Industrial Engineering degree at a bachelor's level or above or a related discipline
A good understanding of Lean Six Sigma, Agile business philosophies, quality assurance and quality management principles
A methodical approach to problem solving; excellent interpersonal skills and determination to succeed
Experience of working to and or with the ISO 9000 standard series (advantageous)
Experience of writing processes in accordance with BS4058:1987 (advantageous)
Benefits
Rail-Ability offers a highly competitive salary and benefits package; opportunities to progress, flexible working hours; homeworking option; free on-site parking; mentoring and training programmes and staff discount at partnered restaurants.
Hours of work are 42.5 hours per week, Monday to Friday.
1e127ede32d8f816eacfb0aed73cee11