We seek to appoint an enthusiastic and motivated Manufacturing/Automation/Robotics Engineer on a Knowledge Transfer Partnership (KTP) project funded jointly by the Department for Business, Energy, and Industrial Strategy (BEIS) and Morgan Contract Furniture Ltd as a KTP Associate. Interviews will be held at the Morgan Furniture factory in Southbourne, most likely on the 12th January 2022.
The start date is no later than the middle of February 2022.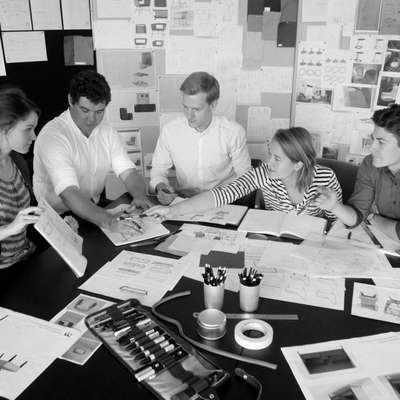 This is a fantastic opportunity for a recent graduate who is looking to develop their career within a design-led, fast-paced, innovative manufacturing business to work as a Knowledge Transfer Partnership (KTP) Associate. The role will be to lead on a project of transformation, bringing a novel and industry-leading innovate automation solution to wood processing production.
About the Business
Morgan Furniture is a wholly British, design-orientated business making seating and tables for the contract market from its dedicated 4500m² factory in Hampshire.
Morgan believes the design and manufacture of truly original, high-quality furniture is the result of passion, care, design integrity, experience, craftsmanship and an unfaltering dedication to quality. This commitment could not be realised without fully integrating the design and manufacturing processes. At their factory and studio in Hampshire, Morgan starts the process with trees and finishes with beautifully crafted chairs.
Job Description
We're looking to employ a KTP Associate with a passion for manufacturing/automation, CAD/CAM, and hands-on implementation.
The KTP Associate will be supported by leading Academics at Solent University to successfully implement a new production management solution. This will be achieved through research, selection and hands-on implementation and evaluation. The project will also involve migration of work from current processes to the new automation solution, therefore integration of CAD/CAM solution and 3D modelling skills will be required to migrate existing CAD models to new automation solution. The project will also challenge current practices and realise improvements whilst building upon Morgan's embedded LEAN culture.
The successful candidate will be employed by Solent University but will be based primarily at the company in Southbourne with some visits to Solent University. The role has a generous training budget of £3,000 for the duration of the project. The role is for a fixed term of 18 months with very strong chances of permanent employment in the company after the successful completion of this KTP project.
Project Description
The project will achieve the following key objectives of the company's strategy:
Increase turnover and profitability
Raise level of innovation and productivity
Raise level of competitiveness
Create a highly skilled and motivated workforce committed to continuous improvement through operational excellence.
With guidance from the company and academic supervisors, the KTP Associate will lead on the delivery of the following key project stages:
Undertake a detailed analysis of the company's production setup where every order is different in terms of design requirements, process requirements, quantity, and delivery schedule.
Market research and review the latest automation and simulation management methods currently employed by various similar function industries.
Research, define, select, implement, and evaluate an automation solution which will achieve Design demand whilst improving operational efficiency.
Evaluate the implemented system through quantifying improvements in workflow, in terms of reduction of shortages/delays and improved capability to satisfy high production demands and future recommendations to improve business decisions.
Ensure the implemented automation solution is sustained via the training of current employees and selection of an ongoing automation lead.
Stimulate the culture of operational excellence through continuous improvement in different departments of the company by designing and leading workshops for the company staff, sharing the outcome of each stage of the project.
1e127ede32d8f816eacfb0aed73cee11