Setting The Scene
We are seeking an enthusiastic self-starter to join our new Graduate Development Programme. As a Graduate Trainee you will work 6 monthly rotations over a period of 2 years with an optional 3rd year as a specialist in your field.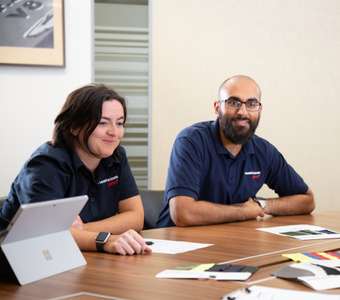 Your responsibilities will include:
Shadowing various staff members, participating in learning experiences, attending meetings and workshops and travelling to other working environments to gain practical experience. You will be keeping accurate records of your time at the Company to be able to present your results and impact on the business at the end of each rotation.
To become part of the Graduate Trainee programme
You will be expected to attend a Graduate Recruitment Day at our Tiverton site in Devon, which will comprise of a competency based interview, personal presentation, behavioural assessments and team role play.
During this process, you should be willing to learn about all strategic aspects of the Company, have a 'hands-on', flexible approach to learning within a production / manufacturing environment as well as an office and laboratory. An outstanding Graduate Trainee should foster good relationships with all members of staff, leaving a lasting imprint to become part of the company's talent pool.
Graduate Trainee Responsibilities:
Gathering detailed information on the Company and participating in on-the-job training wherever possible
Participating in meetings, workshops and team-building events
Taking notes on experiences and keeping a log of all things learned
Compiling reports and making presentations to other staff members
Analysing existing systems and offering new ideas for improvement
Bringing positive energy into the Company and forming lasting professional relationships with all levels of staff
Conducting research and assisting the Managers and Directors wherever possible
Completing fieldwork or visiting different customer/supplier locations as required
Upholding the good name of the Company at all times
Presenting to a Board of Managers and Directors at the end of the Graduate Development Programme.
Graduate Trainee Requirements:
A Degree in a relevant field (STEM / Business Management)
Previous work experience is not necessary but may be advantageous
A valid driving licence or working towards
Excellent written and verbal communication skills
Exceptional research abilities and a willingness to grow
A positive attitude and a growth mindset.
What you can expect from us
Engaging work culture
Environmentally conscious company
Company profit share scheme
Company contribution pension plan
Personal learning and development
Leadership development and mentoring programmes
34 days' holiday per year
Canteen
On-site car and cycle parking
Health & wellbeing programme
Enhanced maternity benefits
Health & dental plans
Company sick pay and life assurance
Tech and Cycle Schemes
Discounts with participating local shops and businesses
Contribute to high-profile textile projects
Privately owned, debt-free company
Personal mentor
Competitive salary plus profit share scheme
Contribute to our future success
Salary
Year One - £28,082.58 [2023 – May 2024]
Applicable Annual Profit Share Bonus (paid twice per year)
We've signed the Gradcracker feedback pledge.
(This means that we will supply feedback if requested after an interview.)
1e127ede32d8f816eacfb0aed73cee11