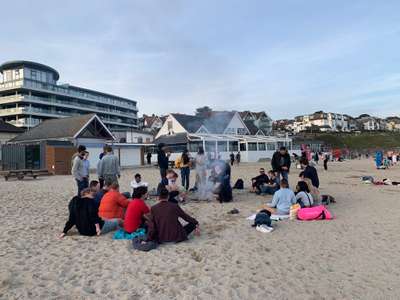 Events/Socials
Beach barbecues at the start and end of years, taking advantage of the local scenery as another opportunity to help younger years to integrate into the cohort socially.
Weekend gatherings for drinks in Falmouth.

Games nights at the local Games Room board and pool table pub, as well as on campus evenings with various word and team games.
Chernobyl screening of the HBO miniseries to educate on the history of nucelear power and the soviet union.

TED Talk screening relating to different aspects of climate change, renewable energy and energy policy.

Coffee morning socials as an opportunity to help younger years get to know the older students.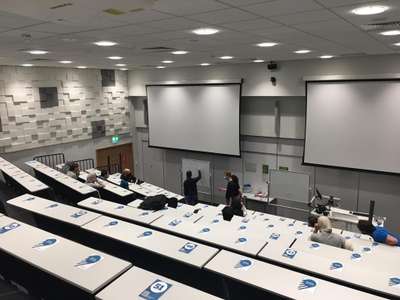 A collaboration with Debate Society in which nuclear was questioned as a suitable source of energy for the coming decades.

A society walk to Roskrow Wind Farm also during freshers week.

Multiple quizzes, online and in person with prizes varying in size and questions varying in difficulty, from general knowledge to pop culture, renewable energy and the course staff themselves.

A Halloween costume competition to promote the society through social media and a gathering in Falmouth.