Roundtable Discussion Fundraisers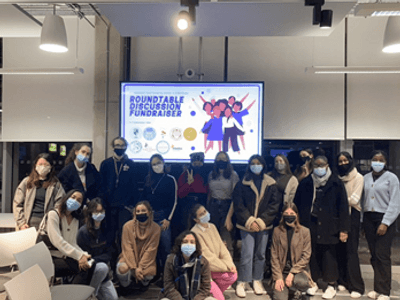 In 2021-2022, we hosted two roundtable discussion events. These events aimed to focus on issues that primarily affected women, but the events were attended by people of all genders which enabled us to have a really impactful discussion. For both events we collaborated with women-aligned societies and communities such as the women's network and feminist society, as well as cultural societies, and the hidden disabilities society.
These roundtable discussions provided a safe space for everybody to discuss issues that often make us feel alone. It provided reassurance that none of us were actually alone in these issues we faced, and it raised a discussion as to how things could be changed at the university, or in wider society to make life better for women. Some discussion topics included: body positivity, being a woman in a STEM career, career vs having a family, and cancel culture.
As part of these roundtable discussions, we also fundraised for CARA, a local charity that works with survivors of sexual violence.