In the summer of 2020, Gradcracker began hosting live weekly webinars with its employers to give students exclusive insights into the companies they could work for. Featuring a diverse range of industry sectors, the webinar line-up so far has included Atkins, BT, Mercedes-AMG Petronas F1 Team, Network Rail, Siemens, CERN and many more exciting STEM employers. Live audiences have reached over 1,500 students per webinar, and thousands of you have watched the recordings, which we upload to the Gradcracker CareerCentre.
Hear what our employers have to say…
"We love it when we hear that applicants have watched our webinar with Gradcracker or listened to the podcast and have subsequently made an application. It shows that research has been carried out and that candidates will therefore have a rounded and realistic view of what it takes to make a successful trainee at Mewburn Ellis.
The intention of the webinar was to give a truthful and transparent insight into the IP profession, detail some of the skills required to be a patent attorney and provide a few real accounts of what life is like on our unique training programme. So, if candidates mention that they've seen it, we know that they will have a good base level of understanding about the role, the work, our firm and the profession as a whole."
Andy Whitlock, Resourcing and Talent Manager at Intellectual Property firm, Mewburn Ellis.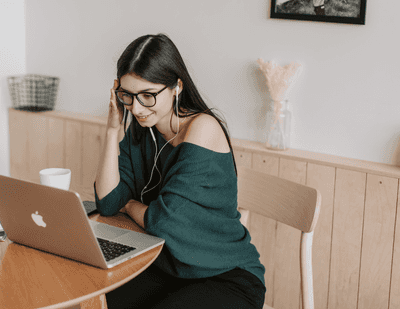 What can I expect from a Gradcracker webinar?
When looking for placements/internships and graduate jobs, it's important to find companies which are a good fit for you – ones that align with your interests, values and career aspirations. By watching our live webinars, you can gain valuable insights into different STEM employers.
In a typical webinar, we speak to one of the company's recruiters and several of its recent placement students and graduates. We'll introduce you to the company and the sector it operates in, and you'll learn interesting facts about the company that not many people know – giving you an opportunity to stand out to your recruiters.
By hearing from people at the company and watching how they interact, you can get a real 'feel' for the company culture and an idea of what it might be like to work there. From this, you can start to imagine what your own journey with the company might look like.
You'll also get a to-the-minute look at the company's opportunities. This will help you determine whether the opportunities are for you and also make you aware of any important dates in the recruitment process. The panellists share their advice and inside knowledge of the application process, which will be particularly useful if you decide to apply to their opportunities. That said, this advice is usually relevant whichever company you apply to.
How can I reference the webinars in my application?
Our employers have said that if you watch their webinar, you should definitely mention it during their application process. It shows that you are interested enough in the company to go the extra mile and gives you something to talk about with your recruiters.
You might be wondering when, and where, is best to reference the webinars. Firstly, I'd recommend including it in your cover letter. This document should demonstrate why you're interested in the role and what makes you suitable, so try to focus on aspects of the webinar that particularly interested you. In other words, what was it about the webinar that made you want to apply, or helped you decide that you would be a good fit for the company? Perhaps they spoke about a project that particularly excited you, or a training opportunity that would help you to achieve one of your career goals. Whatever you choose to mention, you must make it personal – explain how it relates to you.
It's also a good idea to reference our webinars during your interview. The interviewer will want to see that you are passionate about the company and the role, and talking about particular elements of the webinar that excited you should help get your passion across. Because your examples will be personal and unique to you, your authentic self is more likely to shine through, helping the recruiter get to know you and understand what motivates you.
How can I attend?
We'll be hearing from lots more exciting STEM employers in the upcoming weeks. To attend, all you need to do is register your interest (for as many webinars as you like!) and we'll send you a link to join the webinar. View the employer line-up and register your interest here.
And don't forget, all of our past webinars with employers are recorded and uploaded to the Gradcracker CareerCentre so that you can catch up on what you've missed.