All students using Gradcracker can search and apply to our opportunities, but those who have registered with us have free access to an exclusive list of features which are designed to make the job-hunting experience and application process easier.
Students with a Gradcracker account can receive alerts about employers and opportunities they are particularly interested in; refer back to job descriptions and track the progress of their applications – all within their Gradcracker Dashboard.
The Dashboard is essentially the 'home' to your activity on Gradcracker. Within your Dashboard, you can find upcoming webinars you have registered for (find out more about our webinars here). You can keep track of which employers you are 'Following' and view opportunities you have saved to your 'Job Shortlist'. You can also access recent alerts from employers you have chosen to 'Follow'.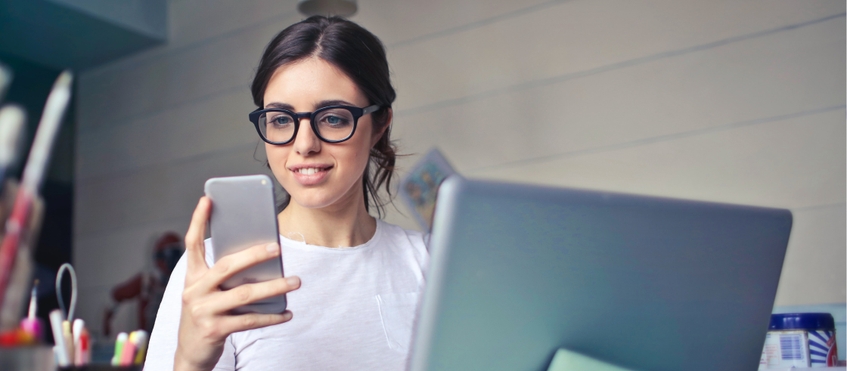 What does it mean to 'Follow' an employer?
We have over 400 leading STEM employers that regularly advertise their placement/internship and graduate opportunities on Gradcracker. You can follow your favourite employers to receive alerts about their latest opportunities, enabling you to get your application in in good time.
Alerts are sent via email and, if you have the Gradcracker App, via push notification. You can also access alerts from the last 30 days in your dashboard.
You can personalise your alerts by managing your alert preferences. Choose whether to hear about placements/internships, graduate jobs, or both – and all opportunities from that employer or only those open to your discipline.
What is a 'Job Shortlist' – and why should I use it?
When using our Job Search, you might like to return to opportunities you're interested in – to either read the job description in full or apply at a later date. And by saving these opportunities to your Job Shortlist, you can do just that.
Your Job Shortlist lives within your Dashboard. Here, you can view the job description in full, even after it has been removed from the Job Search. This may happen when the employer has received a sufficient number of applications for the role, in which case you will only be able to access the job description if you have saved it to your Shortlist. It is important that you can refer back to the job description throughout the application process as it usually includes key details about the role.
We recommend thoroughly researching the employer before you apply. Everything you need to know can be found on the employer's hub on Gradcracker. Within each saved job, there is a 'notes' section that will help you record your research and plan your application. Once you're ready, you can apply to the opportunity from within your Shortlist. We even alert you via email three days before applications close to ensure you don't miss the deadline.
You can also keep track of your applications by recording your progress. As you move through the application process, you will have an organised record of which stage you are at for each opportunity you have applied to.
How do I access these features?
To follow employers, save jobs to your Shortlist, receive alerts, and have your own personal Dashboard; all you have to do is register on Gradcracker.