Purpose of the role: Providing research and analysis support to projects focused on the selection, development, evaluation, and implementation of Clinical Outcome Assessments (COA).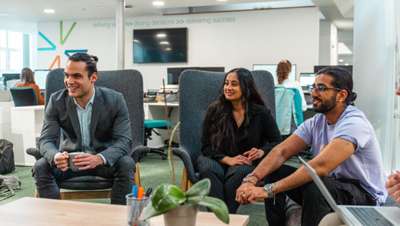 Position within Adelphi Values: Reports to the assigned senior staff member for line management purposes and to the project leader within each project.
Your key activities will be conducted under the guidance, support and supervision of more experienced team members, and will include:
Performing literature searches, reviewing abstracts and journal articles and assessing existing COA instruments.
Developing conceptual models, conceptual frameworks, endpoint models and disease models.
Contributing to the development of study protocols and other study documents including interview guides, case report forms, demographic health and information forms and informed consent forms.
Preparing submissions for ethical review boards and managing ethical review submissions.
Managing recruitment of patients, caregivers or other subjects through recruitment agencies or recruiting clinicians.
Conducting, coding, interpreting and analysing qualitative focus groups and interviews (e.g., patient, clinician, and observer), including both concept elicitation and cognitive debriefing interviews.
Contributing to the writing of reports, manuscripts, posters, presentations (both for submission to conferences and also for presenting to clients) and regulatory documents that summarise our research findings.
Contributing to client calls and updating clients on project status under the guidance of the project leader and senior lead.
Performing all aspects of research tasks allocated by the project leader.
Writing elements of proposals as requested.
You will demonstrate the following competencies:
Ability to efficiently produce written documents of high quality in terms of scientific content, style, and grammar, which meet our clients' needs.
Capability in conducting aspects of qualitative and/or quantitative healthcare research to appropriate standards, with support from more experienced team members.
Ability to assess existing COA instruments.
Attention to detail.
Behaviours and levels (out of 5) associated with this role include:
Work collaboratively
Level 1 – You:
actively contribute to one or more teams
explore ideas with others
demonstrate respect for others and their views
Level 2 – You also:
proactively share knowledge and ideas
actively seek input from other people or disciplines, appreciate diverse views and incorporate these into decisions appropriately
appreciate expertise both within and outside your discipline
Develop self and others
Level 1 – You:
understand your strengths and weaknesses
document, own and follow a personal development plan
continually look to improve by seeking and acting on feedback
Level 2 – You also:
keep aware of the capabilities and behaviours of your colleagues
provide others with feedback, recognition and support
Drive for efficiency and performance
Level 1 – You:
understand your role and take ownership of appropriate tasks
set yourself high standards and take accountability for delivering quality work efficiently
manage your time effectively to meet deadlines and business requirements
comply with SOPs, follow guidelines and use templates as appropriate
stay occupied and offer any free time to help others
Level 2 – You also:
take a proactive approach in all aspects of your role
take an active interest in our business performance
consistently seek out the most efficient ways of working
proactively share your improved ways of working with others
Build client relationships
Level 1 – You:
act as an 'ambassador' for Adelphi Values through appropriate, clear and effective interactions with current or potential clients
demonstrate a client-focused mind set
Level 2 – You also:
understand the basic needs of our clients
actively seek to address client needs in a manner that builds confidence and trust
assist in maintaining accurate Client Relationship Management information
Decide and do
Level 1 – You:
make timely decisions with appropriate autonomy and act on them
show an appreciation of when and when not to seek guidance
seek clarity on what needs doing once a decision is made and do what's agreed upon
multi-task and prioritise your actions effectively
Level 2 – You also:
demonstrate ownership and accountability for more complex decisions and actions
thoroughly consider the implications (intended or unintended) of your actions
act with initiative in the absence of all the facts
demonstrate clear, critical thinking when making decisions
Challenge and innovate
Level 1 – You:
regularly review your own ways of working
consider changes to your role and responsibilities that may benefit our business
Level 2 – You also:
understand what our business is about and how we work
suggest ways of better delivering against our six key drivers
actively demonstrate critical thinking, developing ideas that challenge assumptions and use sound judgment
Fuel our passionate culture
Level 1 – You:
understand your personal impact on others, making every interaction count
demonstrate empathy and personal support for your colleagues
suggest activities or initiatives that keep our culture alive and encourage fun
Level 2 – You also:
appropriately share positive news, successes and amusing stories
reinforce our core behaviours
Your background will include:
Qualifications / Skills / Experience:
A Bachelor's degree, ideally in a relevant subject, such as health psychology, psychology, sociology, or life sciences - Essential
A postgraduate qualification in a relevant subject, such as health psychology, psychology, sociology, public health or life sciences - Desirable
Excellent data analysis skills - Essential
Excellent written and verbal communication skills - Essential
Knowledge of literature review methods - Essential
Some experience of qualitative or quantitative research - Essential
Omnicom Health Group is committed to hiring and developing exceptional talent. We agree that talent is equally distributed, and we're focused on developing diverse teams that can bring the best solutions to everything we do. We strongly believe that celebrating what makes us different makes us better together. Join us—we look forward to getting to know you.
We've signed the Gradcracker feedback pledge.
(This means that we will supply feedback if requested after an interview.)
1e127ede32d8f816eacfb0aed73cee11