Our Vision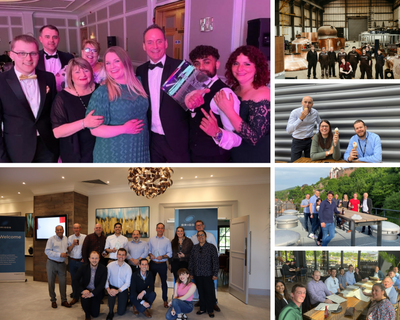 The best in class hygienic process engineering company offering total project solutions across the globe.
Our Mission Statement
Building on our knowledge and experience since 1732 as one of the oldest process engineering companies in the world. Empowering our employees to deliver world-class sustainable solutions for clients in sectors such as brewing, distilling, pharmaceutical and food, with Health & Safety and Quality underpinning everything we do.
Our Corporate Values
Be Safe – The safety of our employees, clients and public is paramount. We want all employees to go home as they arrived at work every day. We ensure that safety for all is inherent through design, construction, and long-term operation.
Be Flexible – No two clients' needs are the same, flexibility is one of our unique offerings and allows us to adapt to the market and changing environments. We aim to utilise and develop the latest standards, specifications and new technologies.
Be open and honest – We continuously strive to provide excellent products and services to our clients as socially responsible corporate citizens that act ethically above anything else.
Deliver what we promise – We develop long-term relationships with our customers and stakeholders alike. We deliver what the customer wants, and more specifically deliver what we promise.
We remain focused on "delivering what we promise", by providing our clients with a strong technical offering of safe and efficient process systems around the world.

Robert Buxton, Managing Director