Social impact and environmental impact are interconnected. One without the other leaves a strategy incomplete. So much so that for L&P Group, impact is woven into every facet of our business – helping us identify and reduce the intended and unintended negative impact of our work; empowering us to seek out ways to maximise our positive impact – on people, place and planet.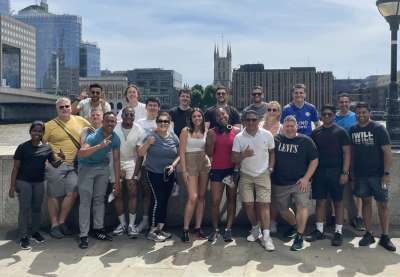 Our social value journey
Creating social value isn't a one time intervention, it's a journey and a commitment to the future.
So at L&P we're starting small – building the foundations for a solid social value strategy from the ground up. We're dedicating time to developing our thinking, empowering our staff to explore opportunities to engage and making people accountable for our goals.
This approach is supported organisation-wide – from top to bottom and backed by good governance.
What happens next
We're creating an Employee Resource Group (ERG) for social value – supporting the development of new strategies, and building on past success.
We'll be devising our own, tangible impact metrics, to ensure the work of our ERG team aligns with the goals of our business.
We're focusing on communities – particularly locally to our offices – so that our contributions can be meaningful and connected. We run for fun, fish for plastic and climb buildings for charity too – when we can!
We're also looking after ourselves – by shining a spotlight on mental health in the workplace.