About us
The Prax Group is a British multinational independent oil refining, storage, distribution and sales conglomerate dealing in crude oil, petroleum products and bio-fuels.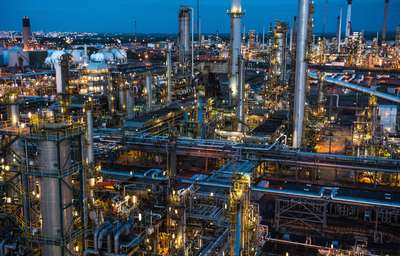 Our success has been achieved through our entrepreneurial spirit, dynamic team and lean structure. We are driven, forward thinking and passionate about our products, with a perpetual quest for quality performance across the board. We strive to limit our carbon footprint and to embrace the advent of transitional fuels.

Prax Lindsey Oil Refinery located in North Lincolnshire is a key asset for Prax and is a world-class supplier of quality fuels. Commissioned in 1968, it has the capacity to process up to 5.4 million tonnes of crude oil per year (109,000 barrels a day) and currently employs around 415 staff in addition to a similar complement of daily contract personnel.
The refinery extends over 500 acres and incorporates some of the most advanced refining and conversion processes in Europe, supplying products by road, rail, sea and pipeline.

The refinery is a key strategic asset within the Prax Group, and we are investing heavily for the long term and are actively looking for new talent that can support our ambition.
We are looking for
Candidates who can demonstrate both their skills and technical knowledge, coupled with the ability to problem solve in a practical and dynamic environment. You should have a good academic history and be expecting a good classification of degree.
We are offering
12-month industrial placement positions working in the Technical Services Department of the refinery. This is an excellent opportunity for an undergraduate studying for an accredited Chemical Engineering degree, starting their placement year in July 2023.
The role will primarily be one of providing support to our Process Engineering Investigations team and will give you first-hand exposure to key roles carried out by Chemical Engineers on graduation. This diverse role includes aspects such as:
Optimisation and monitoring of process unit performance
Development of refinery projects and process designs
Progression and maintenance of the refinery availability improvement plan and tools
Assisting with unit interventions such as turnaround inspections and catalyst change outs
Dependent upon performance, a student may be offered full-time employment on the Prax Graduate Engineer Development Programme, and possible sponsorship through to graduation.
We've signed the Gradcracker feedback pledge.
(This means that we will supply feedback if requested after an interview.)
1e127ede32d8f816eacfb0aed73cee11