About Us
Our purpose is to empower all to make the most of our energy and resources, bridging progress and sustainability for all. We call this Life Is On.
Our mission is to be our customer's digital partner for Efficiency and Sustainability.
We drive digital transformation by integrating world-leading process and energy technologies, end-point to cloud connecting products, controls, software and services, across the entire lifecycle, enabling integrated management, for homes, buildings, data centers, infrastructure, and industries.

We are the most local of global companies. We are advocates of open standards and partnership ecosystems that are passionate about our shared Meaningful Purpose, Inclusive and Empowered values.
At Schneider Electric, Life Is On | We Empower All to Make the Most of Our Energy and Resources
We work in the following sectors:
Commercial & Residential Building Energy Management.
Automation.
Physical Infrastructure Solutions for Data Centres.
Medium-Voltage (MV) and Low-Voltage (LV) Distribution Networks.
Why work for Schneider Electric?
Our Employee Value Proposition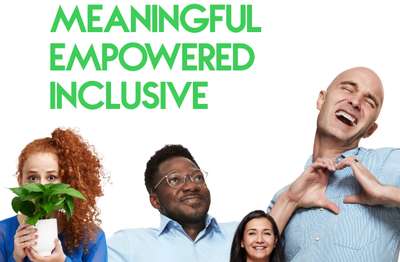 Meaningful:

We empower all to make the most of their energy and resources, ensuring Life Is On everywhere, for everyone, at every moment.
Our mission is to provide energy and automation digital solutions for efficiency and sustainability.
We adhere to the highest standards of governance and ethics.

Inclusive:

We want to be the most diverse, inclusive and equitable company, globally.
We value differences and welcome people from all walks of life.
We believe in equal opportunities for everyone, everywhere.

Empowered:

Freedom breeds innovation.
We believe that empowerment generates high performance, personal fulfilment and fun.
We empower our people to use their judgement, do the best for our customers, and make the most of their energy.
Our Employee Benefits Include:
Competitive Salary
Performance Bonus Scheme
Flexible Working Opportunities
28 Days' Annual Leave + Public Holidays
Opportunity to engage in Schneider Electric's Holiday Buy & Sell Programme
Pension Scheme & Generous Life Assurance
Opportunity to engage in Schneider Electric's Employee Share Ownership Programme
Opportunity to work towards the Duke of Edinburgh's Gold Award (Employees aged 16 to 23)
Access to Schneider Electric's Open Talent Market Platform (provides access to internal mobility opportunities, as well as mentors and projects globally)
Learning Portal (provides opportunities for continuous learning)
Various Health & Wellbeing Support Options (including Employee Assistance Programmes and GymFlex)
Cycle to Work Scheme
Shopping & Dining Discounts
We are a member of the Gradcracker Five-Year Club
We have been a Gradcracker advertiser for at least five years. We recruit regularly and should still be doing so whenever it is time for you to apply for placements or graduate positions - make sure that you Follow us to be alerted to any of our new opportunities.