Apprenticeships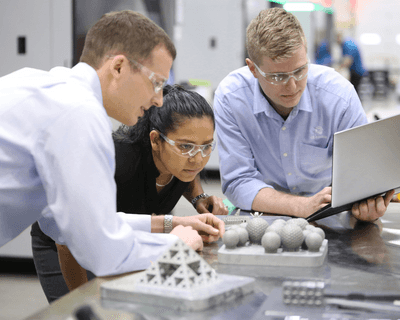 Earn while you learn as an Apprentice. As well as a competitive salary, you will gain knowledge, valuable skills, and hands-on experience. All of our Apprentices work towards a sponsored, professional qualification in conjunction with an academic college or institution. Apprenticeships are an exciting way to kick start a potential career with us!
---
Placements
A 12 month placement at GE Aviation is an opportunity to learn while doing. At GE Aviation, you'll work with business leaders in an atmosphere that will develop you, while doing work that makes an immediate impact.
You will be guided by structured goals and objectives and will have responsibility to deliver on inspiring projects supported by your People Leader and team around you. We will guide you throughout the year to ensure you make the best of your GE Aviation experience. Your People Leader will offer coaching and mentoring, and you will be provided with the opportunity to connect with other placement students across the UK.
---
Graduate Opportunities
Are you due to graduate or a recent graduate ready to start your career journey? We hire graduates into a variety of full-time roles across the UK. We also have a number of graduate development programmes built as 2-year rotational programmes where you can grow critical skills in various functions across GE Aviation.