Learn from talented people
Help build some of the world's most iconic spirit and beer brands, like Johnnie Walker, Tanqueray, Baileys and Guinness. Whether you join one of our Graduate schemes, Apprenticeships, or Internships, there's huge potential for you to grow and develop a career worth celebrating.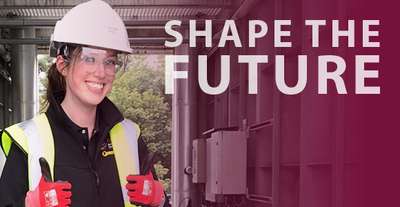 In an inclusive culture, you'll be empowered to be you. You'll learn from and collaborate with talented people in all corners of the world — from fellow newbies to seasoned pros.
Push boundaries
You'll be at the heart of our global organisation, with exciting opportunities to gain exposure across functions, regions, and brands.
From day one, you'll make a real contribution to the business. And together with colleagues, you'll push the boundaries of our industry and help create a more inclusive and sustainable future.
Dare to be different
We want you to come as you are. With diversity at our core, we celebrate our people's individual passion, commitment and specialist skills that make the difference. So, be yourself. Bring your passion and ideas, and we'll celebrate your achievements and all the amazing things that make you you!
Get the support you need
Through professional training as well as on-the-job learning, you'll get the coaching and support you need to be the best you can be.
You'll be encouraged to learn, explore, and challenge us and the status quo — because that's how real progress is made.
Wherever you join us, you'll enjoy an attractive reward and benefits package as well as flexible working opportunities.