Our ambition is to be one of the best performing, most trusted and respected consumer products companies in the world. Playing a positive role in society is at the heart of this.
Operating in a responsible and sustainable way every day, everywhere means that we can support our communities, protect and preserve natural resources and ensure alcohol plays a positive role in society.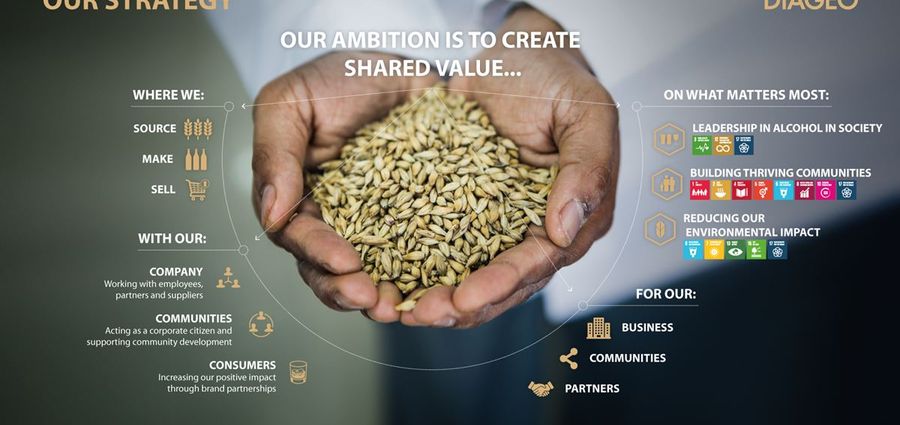 Our priorities
Our priorities are guided by the issues that are most material to our business and the value chain we create. From the farmers who grow our ingredients, to our employees and contractors, to the consumers who buy our brands, we want to make sure we are a positive influence on society and the environment. Our 2020 Sustainability and Responsibility targets provide a framework to measure and track our progress, as well as ensure we are actively contributing to the achievement of the UN Global Goals.
We believe one of the best ways we can contribute to communities is by engaging others to become advocates for causes important to them and their stakeholders. Joining forces with governments, NGOs, suppliers, local communities and our consumers means we can make an even greater contribution to socio-economic development around the world. Some of our strongest advocacy work involves arguing for industry-wide standards to tackle alcohol misuse and promote responsible drinking. We are also passionate advocates in areas including anti-corruption, women's empowerment and water stewardship.
Our three focus areas
Leadership in alcohol in society
We are passionate about ensuring alcohol has a positive role in society and committed to playing our part in tackling misuse. We put our resources and skills into programmes that prevent and reduce alcohol misuse, working with others to raise awareness and change people's attitudes and behaviour. We market our products responsibly and provide the information consumers need to make informed decisions about drinking, or choosing not to drink.
Building thriving communities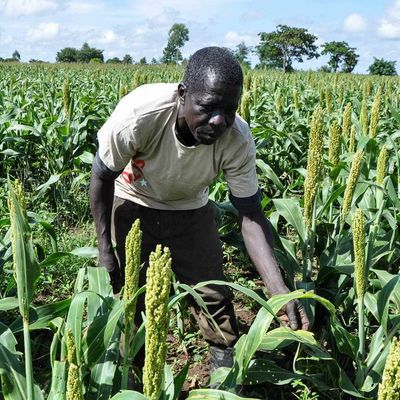 We work to empower communities, including our own, and strive to increase access to opportunity through:
Enabling entrepreneurship, employability and skills
Improving health and wellbeing, including through access to clean water, sanitation and hygiene
Helping to empower women
Sustainable agriculture.
Reducing our environmental impact
We want to use natural resources responsibly, and are working to reduce carbon, packaging, water and waste in our operations and throughout our supply chain. By safeguarding and preserving natural resources, we aim to secure viable resources for the future – for ourselves, for the communities with whom we work and for everyone who depends on those resources.
Our 2030 targets
Our targets underpin our 10-year action plan to help create a more inclusive and sustainable world. We are committed to promoting a positive role for alcohol; to championing inclusion and diversity; to preserving the natural resources on which our long-term success depends; and making a positive contribution to the communities in which we live, work, source and sell.
Spirit of Progress targets:
Promote positive drinking
Champion inclusion and diversity
Preserve water for life
Accelerate to a low carbon world
Become sustainable by design
Click here for an infographic of our society 2030 targets.