About us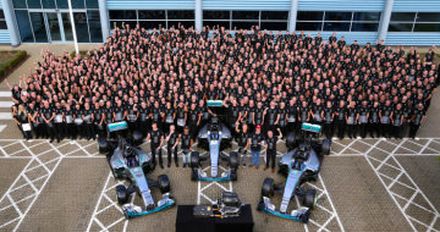 At Mercedes AMG High Performance Powertrains we are responsible for the design, manufacture, testing and racing of the World Championship winning Formula 1 hybrid power units used by the Mercedes AMG PETRONAS Formula 1 team.
Our state-of-the-art hybrid Power Unit powered the Silver Arrows to win the Formula 1 World Constructors Championships in 2014, 2015 and 2016 and Lewis Hamilton to win the Formula 1 World Drivers' Championships in 2014 and 2015 and Nico Rosberg in 2016, breaking a number of records along the way. We are also proud to supply power units to the Sahara Force India and Williams Martini Racing teams. As well as Formula 1 we also work on innovative and high-end engineering projects for Mercedes road cars.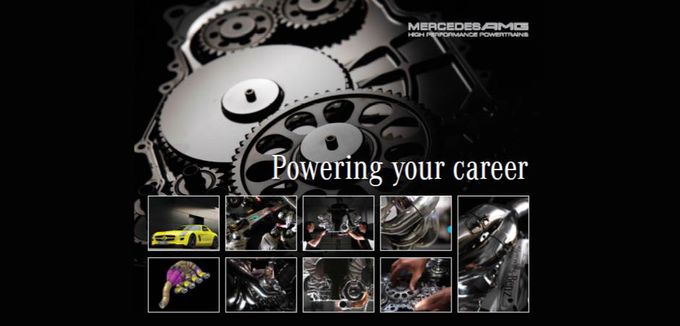 Want to be a world champion?
Here at Mercedes High Performance Powertrains, quite simply, we're looking for the best.
Those who want to be progressively challenged.
Those who are hungry for success.
Those who want to win.
To make sure that we are continuously competitive, we invest heavily in our student programmes and look to develop the best emerging talent to become permanent members of our talented, curious and tenacious team.
We've now opened our student recruitment for 2019 and would like to invite you to apply! We have over 50 opportunities available, across all disciplines, for exceptional students to join our Quadruple World Championship winning team at our state–of-the-art Technology Centre in Northamptonshire.
Our development programmes span all aspects of Engineering (from Mechanical, to Electrical, to Software), Operational opportunities (Programme Management, Purchasing and Manufacturing) as well as Corporate Services (IT and Finance).
Please click the hyperlinked vacancies below: