At Fluor we are dedicated to the development of our graduates in their chosen profession through to chartered status, providing excellent training and on-the-job opportunities. Each year, Fluor employs graduates across a range of disciplines.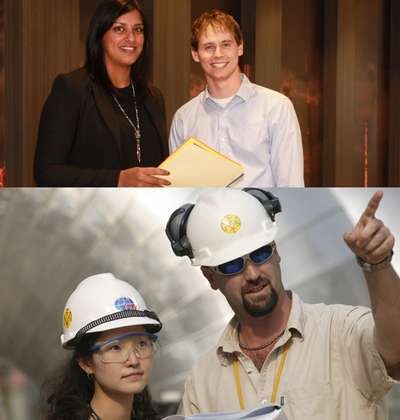 As a graduate you will be required to complete a discipline-specific graduate development programme which is designed to meet the requirements of Fluor and associated professional institutions.
We will support your development and provide you with the necessary support as you progress towards chartered status. Your development will be a combination of on-the-job execution and technical project experience and learning supported by off project structured training.
Your transition from graduate to competent qualified professional from day one is extremely important and, as a result, Fluor has an employee resource group, known as GAP to support you.
This is a body run by existing graduates for new Fluor graduates. As well as scheduling social and networking events, the group will provide professional training opportunities to support your professional development, helping you to fulfil your potential.
Throughout your career, Fluor actively encourages both professional and personal development through a structured career development programme, in-house training, on the job experience, Fluor University®, specialist development courses and mentoring.
Fluor also has an industry recognised knowledge management system which provides access to global experts and enables personal interaction, learning opportunities and collaboration with other Fluor members around the world.
What We Offer – Company Benefits
Competitive salary
6-monthly salary reviews for first 4 years
Flexible work hours and hybrid working home / office
Every other Friday off to provide at least 2 x 3-day weekends each month
Company pension (employer & employee contribution)
Private Healthcare and Employee Assistance Programme (EAP)
Ride to work scheme
Company funded social and employee resource groups

Graduates Advancing to Professionalism (GAP)SM run by graduates for graduates
GROWSM (Growing Representation of Women) a network of women and men working to attract, retain and develop women.
Black Employee Alliance BEA.
Emerging Leaders Group (ELG)
Company sports & social clubs

Support and mentoring for chartership with accredited professional institutions (including IMechE, IChemE, IEEE, ICE, IET)