Why I joined the RAF!
Having studied Computing Science at Robert Gordon University and worked in the Oil Industry in Aberdeen for 5 years it became evident that working 16 hours a day was the norm with no real time for social or sporting activities. Rowing at a high standard for Aberdeen Boat Club I was keen to take this further and achieve greater recognition for my love of the sport.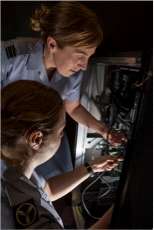 The determination to inspire and drive change led me to look at other career options that were physically demanding, diverse and rewarding as well as offering opportunities to further passion for sport. The Royal Air Force fitted the bill perfectly - initially joining as a Training Officer I was focused on enhancing and developing personnel to better themselves. Working alongside fully qualified instructors at RAF Cosford it was my role to assure the standard of training that new Aircraft Engineers were receiving. After a short time in that role it was evident that having a technical degree opened the door to other avenues that were certain to enhance my career. Being proactive, innovative and keen to make stuff happen it was clear that a career as a Communications and Electronics Officer was for me. The practical application of science and maths to solve problems and see projects from an idea on a page through to completion brings a great sense of achievement.
As an engineer you need to be incredibly creative when confronted with challenges of modern life. Traditionally engineering is seen as a male dominated industry however females need to understand that term engineering does not necessarily mean dirty overalls and grease everywhere!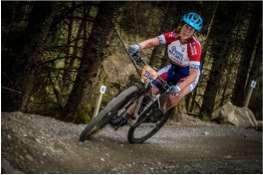 My role is predominantly office based and the team I lead work alongside industry partners such as Atlas, HP and BT to provided assured communications to support three operationally focused Typhoon Squadrons and the day to day running of a Main Operating Base. It is my responsibility to identify emerging and existing communication requirements for new builds and projects, allocate resource, plan budgets and ensure the welfare of my 20 Airmen is looked after.
The Military will not only develop you as an engineer but present you with a rewarding and fulfilling career with a vast number of personal and professional opportunities. Currently working towards chartered engineering status, leading the RAF Lossiemouth STEM Outreach team and representing the RAF Mountain Bike Team at numerous racing events is an absolute honour. The pace at which you can develop and gain additional skills is limited only by your own ability and depth of commitment. I only wish my career as an Engineering Officer had begun at a younger age. The RAF train all their personnel to the highest standards and offer University scholarships and sponsorships to support high quality candidates work towards a full time career in the RAF.
Fie Padbury, Communications Electronics Engineer, RAF Lossiemouth