To help attract some of the future's best and brightest engineers to Crown, representatives from our European Division participated in a recent International Job Fair organised at the Bovisa campus of Politecnico di Milano in Italy.
Ambassadors from our food can plant in Parma and our aerosol can facility in Spilamberto joined our recruitment team to highlight what it is like to work for Crown and to answer questions.
There was great interest in the work we do, the businesses we operate and the innovations we bring to the market. With the help of current and former engineers from our FORWARD Initiative, we also demonstrated the high value we place on skills management and lifelong learning opportunities.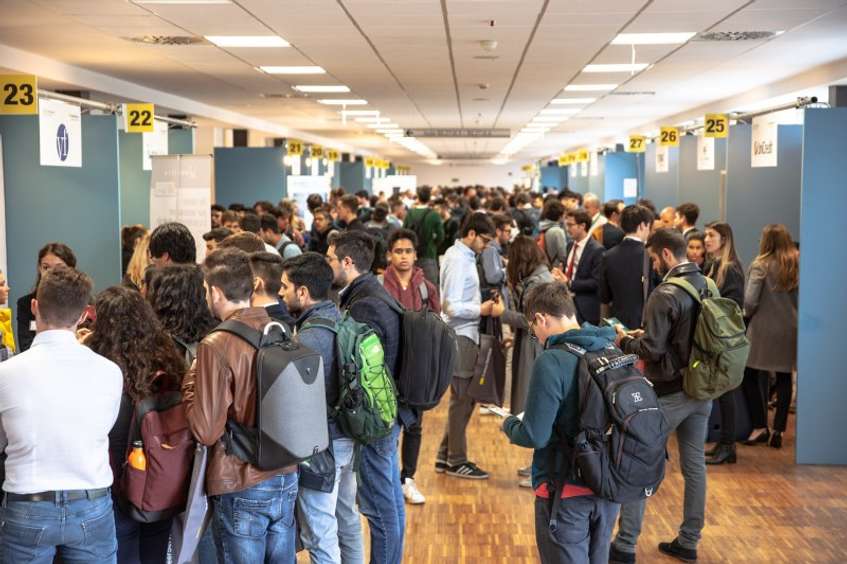 Designed to identify, recruit and train candidates with key foundational skills for future management roles, the programme exposes participants to assignments that span countries and disciplines ranging from continuous improvement to engineering over a 24 to 36-month period.
During the fair, we had the pleasure to meet more than 300 students from all over the world and discuss future opportunities. The event was one of several jobs fairs and events we attended in the last few months to identify future talent and talk about the exciting opportunities available in the manufacturing field.
For example, employees from our Kechnec beverage can plant participated in the largest jobs fair in Eastern Slovakia, called "Profesia Days," with almost 6,500 visitors at the end of September, while company representatives also recently participated at a local open forum in Brest, France.