Motivated and highly qualified people are the foundation of our business success. Solutions which enhance society require a high level of expertise, creativity and team spirit.

Learning and development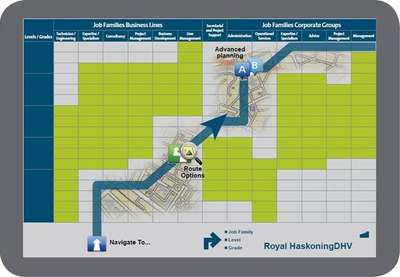 The world around us is constantly changing. In order to continue delivering first-class service and grow, we cultivate an environment of continuous learning – building on experience, innovation and change.
Royal HaskoningDHV thrives on knowledge, experience, skills and competencies, so we continually invest in our people and expect them to invest in themselves. Learning and development is part and parcel of our commitment to help you progress in your career. We provide on-the-job and formal training and a wide range of learning and development activity: including certification, professional platforms, coaching, mentoring, networking, secondment and foreign assignment.
As part of this commitment to career development our Career Global Positioning System (GPS) is designed to help understand expectations and opportunities. This applies to our operations world-wide and makes it easier for people to work and collaborate wherever their skills, experience and knowledge are needed.
Our Performance & Development framework is designed to facilitate the dialogue between you and your manager on your development. The key element is that you are in the driving seat of your own career; we offer support and direction.