Our recruitment process is fair and honest just like us. We've some great hints and tips that will help you with your application, whether you are applying for Morrisons or just generally need some help and advice on applying for a role.
Application process walkthrough
Applying online
When you write your CV, think about your strengths and how your skills, knowledge and experience fit the role you're applying for. It's also a good idea to re-read your application before submitting to make sure you've included everything you want to and there are no spelling mistakes.
Writing your CV
You should tailor your CV to the role and make sure it's complete and up to date
Make sure you mention your education, qualifications, work experience, training, hobbies and any projects, awards or voluntary activities you're proud of.
Interviews
Depending on the role, our process may involve telephone, video, group or face-to-face interviews. Interviews are a chance to make a good impression and for us to get to know each other a bit better. Just be yourself, ask us any questions you may have and talk about how your skills and experience match the role.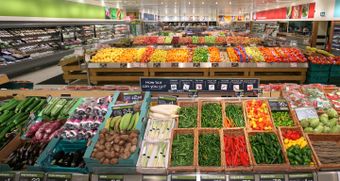 Preparing for your interview
It helps to do your research and read up on the role and what we do
Re-read your CV and think about why you'd be good for the role and times you've displayed the skills and behaviours we're looking for
Take a deep breath and keep calm – nobody knows you better than you
Think about any questions we may ask so you can prepare your answers
Plan your journey so you arrive on time. You don't want to rush or be late.