Be the heart of energy...
We're National Grid: we bring power to people. From heating up homes to keeping the lights on in hospitals, the energy we deliver makes the everyday possible.
Now, you can help us, as we shape the future of millions and build the hi-tech networks of tomorrow.
We don't generate or sell energy: instead, we join the dots that take it from A to B. At the backbone of industry and the heart of daily life, we take this vital force where it's needed most.
As a Graduate, you'll join us as we tackle increasingly complex – and important – challenges, with real responsibility, comprehensive training and the power to change things, from day one.
---
Our opportunities
We offer a range of exciting, impactful programmes and placements for both Graduates and Undergraduates. Each gives you the opportunity to explore your interests, test your skills and discover what a career in our evolving industry can offer. Bringing power to the UK as a whole, the work we do is unique and unparalleled in scope: here, you'll take on responsibilities you just won't find anywhere else.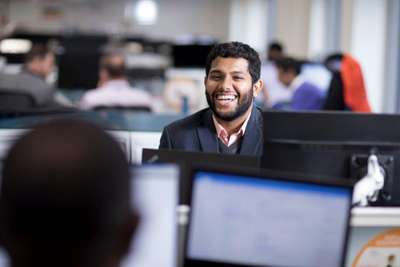 Undergraduates
At Undergraduate level, we offer a 12-week Summer Internship or a 12-month Industrial Placement.
Both will provide you with in-depth, on-the-job experience, working at the forefront of our far-reaching business.
That could include anything from assisting with the development of new network designs to supporting high-profile construction projects.
Graduates
We currently run an 18-month Graduate Programme, as well as a 3-year Finance Graduate Programme. Each is made up of three advanced placements, where you'll tackle issues that will define the future of our network. As well as Finance, that could mean specialising in Engineering & Technical, Non-Technical & Commercial or Business Support.
---
What we're looking for
Each role at National Grid requires specific skills – and we look for people who can contribute their own ideas and way of thinking.
However, there are some qualities that tie us together. The world of energy is constantly evolving: we need people with the spark, adaptability and drive to keep people connected.
If you're passionate about the future of our industry – and excited by the prospect of changing it – then you could be right for National Grid.
We are a member of the Gradcracker Five-Year Club
We have been a Gradcracker advertiser for at least five years. We recruit regularly and should still be doing so whenever it is time for you to apply for placements or graduate positions - make sure that you Follow us to be alerted to any of our new opportunities.
Follow
Following