Sustainability at Shell means providing more and cleaner energy solutions in a responsible way.
 Our core values of honesty, integrity and respect for people – first laid out in the Shell General Business Principles more than 40 years ago – underpin our approach to sustainability.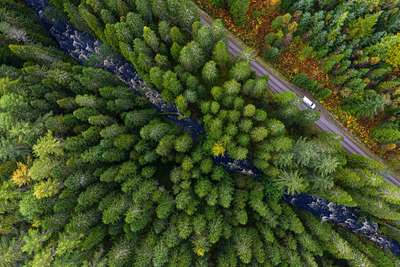 Each year we produce an independently-reviewed, global report which details our social, safety and environmental performance.
It is developed through engagement with others such as as non-governmental organisations, customers, the media, academics, investors and employees. Our Sustainability Report also sets our our support for the United Nation's sustainable development goals (SDGs).
We welcome the SDGs and aim to play our part in helping governments and societies to achieve them.
Decommissioning
A growing number of oil and gas platforms and facilities are coming to the end of their productive lives. Decommissioning is part of the normal life cycle of every oil and gas installation. When an installation reaches the end of its life and the economically recoverable oil and gas reserves have been extracted from the reservoir the installations need to be 'retired' and then decommissioned by being dismantled, recycled and disposed of.
A Cleaner Energy Future
Tackling climate change while meeting the world's energy needs is one of the greatest challenges faced by society. Shell fully supports the goals of the Paris Agreement and the UK Government's ambitious target of net zero emissions by 2050.
Cleaner Transport
Shell wants to be a leading player in the sustainable transport system of tomorrow. That is why we are taking action today, investing in a range of alternative fuels with low or no carbon emissions, like hydrogen or EV charging, and are helping our customers to offset the transport emissions that are less easy to avoid.
Cleaner Power
As the world changes and customer needs change, Shell is adapting too. We aim to make electricity a significant business for Shell, one that in the future could sit alongside oil, gas and chemicals.