About Shell:
Shell is a global group of energy and petrochemicals companies. With approximately 90,000 employees in over 70 countries, our aim is to help meet the world's growing demand for energy in economically, environmentally and socially responsible ways.
We deal with exciting challenges every day: How does oil and gas flow kilometres upwards under immense ocean pressure? Can a giant gas-to-liquids plant that needs water run in the desert? What will it take to turn natural gas to liquid at sea? Take a glimpse inside some of our major projects to see how human ingenuity pushes technical boundaries to safely deliver energy and help meet rising global energy demand.
Do you have the passion, the creativity and the drive to bring to life the innovations and projects that will become the future of energy? We're looking for remarkable graduates to join us on this exciting journey of discovery, pushing boundaries and exploring frontiers as we go. On the Shell Graduate Programme or during an Assessed Internship you'll collaborate with some of the best minds in your field as you pioneer new ideas to help us meet future energy demands.
Shell is committed to innovation. Visit our Future of Energy pages to find out how we are shaping the future of energy through innovation.
A career with Shell is more than just a day job. It's an opportunity to join a company that tackles the challenge of meeting the world's rising energy needs, thanks to our people's experience, expertise and innovative approach. Joining Shell could help you get more from your working life than you thought possible.
Your opportunities:
Technical & Scientific areas of interest:
We have more than 15 different technical and scientific Areas of Interest ranging from Engineering to IT, Geosciences to HSSE. Whether you are a penultimate year student looking for an Assessed Internship or in your final year and applying directly to the Graduate Programme there's plenty to choose from.
Shell's commitment to outstanding technical roles for women

We're delighted to once again be awarded the privileged status of being in The Times Top 50 Employers for Women 2015 - the only oil and gas company to make the list.
Shell scored highly for how we embed diversity into the roles, responsibilities and behaviours of line managers, for our fair and transparent pay processes, and for the impact our gender policies have on individuals and our performance culture.
Shell has a highly active Women's Network to enhance coaching and mentoring opportunities for all our women. Our supportive culture and flexible working practices are benefits that all staff enjoy.
Enabling successful careers for people with disabilities
Shell is committed to creating an environment that enables all employees to achieve their best, regardless of circumstance.
This belief underpins how we work with employees with disabilities. We ensure you're given a platform from which to reach your full potential and become the boundary-pushing innovators of the future.
Our enABLE network also offers a forum to engage and share experiences.
Discover how Bob Nolan, who is Deafblind, manages Shell's European subsurface and wells support team across four sites. Click here!
We encourage our applicants to declare any special needs so that we can make reasonable adjustments in a sensitive way.
Application: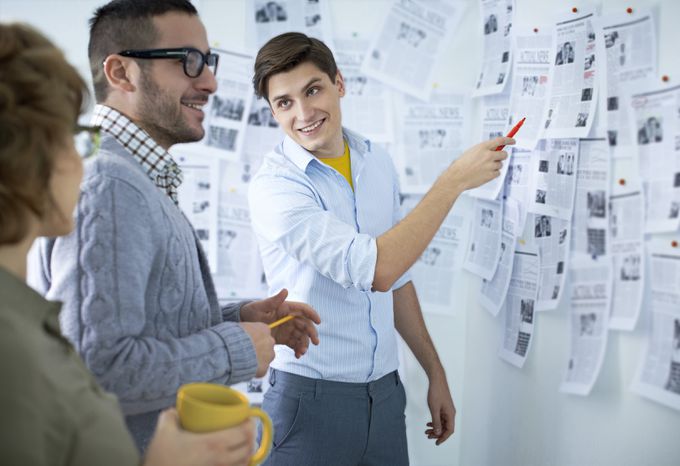 Apply online at www.shell.co.uk/graduates
The application process for our graduate programmes is rigorous, but is designed to support the most talented graduates in standing out. After submitting an online application, you will be invited to complete our online assessments. Successful candidates are invited to a telephone interview. The final assessment takes the form of either a 12 week summer Assessed Internship (if you are a penultimate year student) or, for final year students, a Shell Recruitment Day at which around six candidates participate in both individual and group exercises.
Through this process we will be assessing candidates':
Capacity - the intellectual ability to analyse and apply unfamiliar information to complex situations.
Achievement - the ability to identify and manage resources in order to deliver results.
Relationship-building - the ability to work within, and lead, diverse teams
Top Tips:
Ensure you check our website to see that there is availability in your chosen Area of Interest. We don't have vacancies in every area, every year and some areas do get filled very quickly.
Make sure your CV demonstrates a commitment to your chosen Area of Interest, we often don't mind what subject you've studied - especially for Commercial and Corporate roles - but you do need to give evidence that you have significant interest in the area you've chosen.
Also ensure evidence on your CV is quantified eg "I undertook an XX week placement at XXX where my project focused on delivering XXX (objective) in XXX (time) with XXX (budget). I delivered XXX (tangible outcomes) and also greatly developed XXXX (skill/knowledge)".
When doing the online tests get yourself to a quiet place where you won't be interrupted, have a dictionary and calculator at hand, take a deep breath and be yourself. Don't try and second-guess what we are looking for, integrity is very important!
If undertaking an internship, or every time you succeed in something, try to keep a few notes. It might sound arduous, but it's amazing how quickly your memory of the details will fade, and how valuable those details are in interviews.
Ensure your achievements are not just academic. All of our applicants can talk about academic achievement – think about how to make yourself stand out.
Get to know us:
Find out more to ensure you have a remarkable future:
http://www.shell.co.uk/graduates
http://www.twitter.com/shell_careers
http://www.youtube.com/user/Shell

We are a member of the Gradcracker Five-Year Club
We have been a Gradcracker advertiser for at least five years. We recruit regularly and should still be doing so whenever it is time for you to apply for placements or graduate positions - make sure that you Follow us to be alerted to any of our new opportunities.
Follow
Following