Hear from one of our Commercial Marketing Graduates & Co Chair of our Centrica Ethnicity network Abhishek Kulkani, who shares his Top 10 Tips to consider when applying for a Graduate Scheme.
It seems a while ago now since I began my quest to secure a graduate scheme, even though it was only 2 years ago. I was in my 3rd year at Cardiff Uni, and considering I'd gotten a series of rejections from my summer internship applications I knew that getting a grad scheme wasn't going to be a walk in the park. They always tell you: "apply to 50 and you'll be lucky to get 1/2 offers" and as gruelling as that does sound it very much was the case for me.
In my opinion, securing a graduate scheme is very much a combination of hard work, tailored application processes, good interview skills and an element of luck. I'm no expert at applying for jobs and have had my fair share of rejections when it comes to these programmes, but having been on the other side (looking at CVs and conducting interviews), I want to provide my top 10 tips for this stressful, but very important period.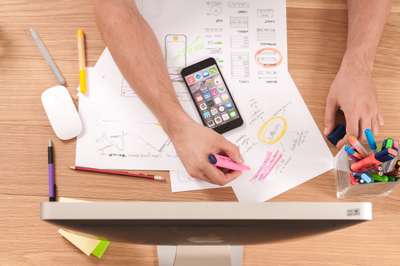 1. Research and apply to lots (early)
It can seem quite daunting when it comes to applying for all these grad schemes, but my first tip is to start researching all the different companies and see what's out there. Sometimes we can get into a bubble of only applying to jobs where we've seen our siblings or friends apply for, but there are so many amazing firms with exciting grad schemes – it's just a matter of finding out. I would recommend starting off with:
If you know what you want to apply for, get more specific.
2. Create a table of jobs with dates and structure
There are so many jobs out there, you can sometimes lose track of time. It's important to be organised when it comes to applying for jobs. You need to juggle this alongside your university or gap year and being organised will really provide a sense of structure to the process.
3. Keep your CV up to date
Most application processes will require your CV for the initial screening process. If you can imagine companies will probably get bombarded with thousands and thousands of CV's, yours needs to stand out. Things I did in my CV:
4 strong lines for your professional summary
Put your skills at the top & above education – match those skills to the jobs you apply for
Bullet point your work experience and quantify things you've done into numerical value.
4. Tailor your answers to the company
This sounds like such an obvious one, but you'd be surprised how easy it is to just copy and paste old job applications and forget to change the name of the company you're applying for. As time consuming as it might sound, treat each company and application as a fresh start. Even if you've had 20 rejections, that 21st company doesn't know that.
Look at the company's values and strategically use them within the application process
We've all heard of STAR (Situation, Task, Action, Result), but I tend to use STARR. The last "R" is "relate" so relate your competency answer to that particular company – it will make it more personable
Don't exceed the word limit and try not to waffle.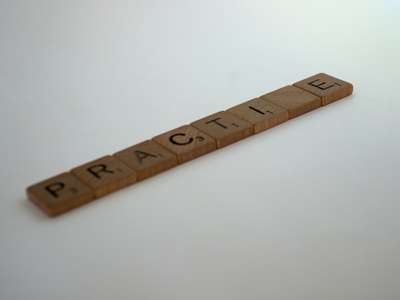 5. Practise x3 these tests
For a majority of companies, the initial online application is not a screening process on its' own. Where most companies begin to filter their candidates is when it comes to the online tests. As someone who has failed a horrendous amount of these tests I can only advice how important it is to practise them. They usually take a long time to finish and can be so disheartening getting one rejection after another, but take the time to learn the skills.
6. Be patient, and try not to stress
In my experience once you've submitted the online application questions along with the tests, it can be a varying amount of time before you hear back from a company. In this weird uncertain period, it can be so easy to stress out and think you've just had a bunch of rejections. But please do not get stressed and just let the process ride out. My biggest tip here would be:
Check your junk emails (sometimes online tests or responses can end up here just randomly)
7. Recording your answers naturally
The online tests are a way to filter out many candidates, so if you've succeeded in getting to this phase it's a great achievement! See, I personally hated this part of the process. There's something very odd about looking at yourself in a camera and not having another person to bounce off the facial reactions to. What I'd suggest here is:
Try recording yourself answering questions either in front of a mirror or some kind of recording app and watch yourself back
Get comfortable talking to YOU so when you do it for the real thing it's not too weird
Practise some questions.
8. Adjust to a new style of interview
There's a high probability in this current climate that you won't have a face to face interview with the company, and in that case it's so important to be even more switched on. Personally, I find these face to face (or virtual) interviews much easier than the recorded ones.
One thing that stood out to me having interviewed people is that for you, the interview might be the most important thing of your day. However, the person interviewing you probably has another 15 things equally or more important things to do, so it's incredibly vital you stand out from the crowd. My tips for this section are:
Look at the values of the company and try and talk about them around your competencies – but don't be robotic
Be passionate and prepared about the job, company and role
Show your personality. Companies want to hire people and it's vital you show who you really are.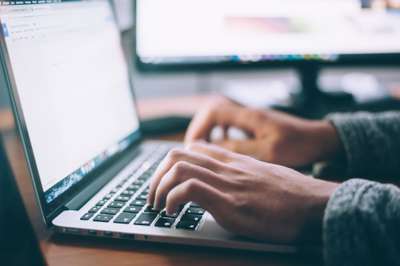 9. Prepare for an online assessment centre
For each company this could be so different, but again I'd say be prepared for a potential virtual assessment centre. I don't want to give too much advice on this as I don't even know how this could even work, but don't be too alarmed at the prospect of a virtual group activity.
10 . Keep going and remember this is not easy
I know this is a tricky period and there some people who only need to apply to a handful of jobs to get a grad scheme, whereas for others it takes a lot more.
A few last tips from me:
Try not to compare yourself to your friends as hard as that might be – stay on your own track
Get support from you lecturers, peers and the internet
Look after your mental health and speak to someone if you're having a bad day.
But once you get that call that you've secured the job, it truly is the most satisfying feeling and makes that journey well worth the struggle.