Process Overview
As with any interview process, our goal is to get a better understanding of your current skill set, as well as your ability to think, learn, and communicate. We'll try our best to ask interesting, challenging questions during the interview, and encourage you to focus on how you might use collaborative problem-solving to get a sense of what it would be like to work with you.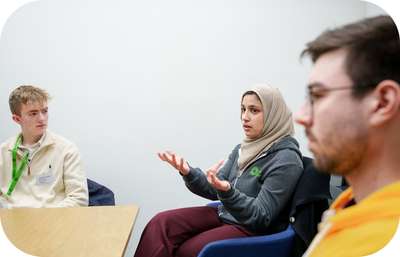 When we assess applicants we do so for one role at a time, while also considering all our open roles to try and determine a fit within Jane Street. Given this, it's not uncommon for candidates to interview for more than one position over the course of the process.
Throughout an interview process for a particular role, you'll have one recruiter from start to finish - this person will manage your interview experience. They'll review your application, coordinate your interview schedule(s), and book travel and accommodations if you end up interviewing onsite in one of our offices.
Interviewing is a two-sided process. We're trying to understand what it's like to work with you, but you should also be learning about us, and trying to decide if you'd like to work at Jane Street. It should feel interactive; please use this time to ask questions, get to know us, and try to understand how things work here.
While some roles follow a more bespoke interview process, most of our interviews at Jane Street are relatively standardised. Keep in mind that it's not uncommon for candidates to be considered for more than one role, so your own experience may be a blend of a few of the processes described below.
Preparing for your interview
Every role is different and your recruiter is the best resource for finding out how you should prepare. That said, below is advice for some of our most common roles.
Quantitative Trading
At Jane Street, successful traders have a strong quantitative mind and enjoy working collaboratively to solve challenging problems. In addition, most of our traders had little to no experience with finance or economics before they started. As a result, in our interview process we do not look to test your knowledge of finance or economics. Instead, we use our interviews to get a sense of your quantitative problem-solving skills and what it's like to work together with you on a challenging problem.
Typically, the interview process for trading candidates involves a few phone interviews and then an on-site interview in one of our offices. In these interviews, you and your interviewer will work through one or more problems that touch on some of the concepts we often encounter as quantitative traders. This is by no means a perfect simulation of what it's like to be a trader, but we think this is the closest that we can get in an interview setting.
We've put together a Probability and Markets Guide which covers many of the core concepts you may encounter in our interviews. If you haven't been exposed to some of these things before, that is fine – we interview candidates from many different backgrounds. That said, most successful interview candidates are generally familiar with the concepts in our guide by the time they begin the interview process.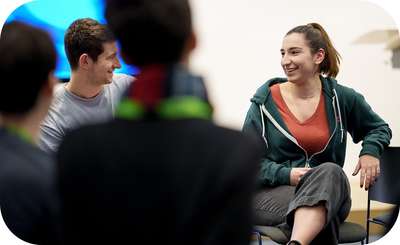 Quantitative Research
The work that researchers do overlaps with both trading and software engineering, so the interview process resembles a mixture of the two.
Reading over our notes on both processes above would be good preparation for a quantitative research interview.
The process is subsequently a little longer than for trading or software engineering, with 2-3 phone interviews before an onsite interview (though with less of an emphasis on real-time decision-making than you might see in a trading interview).
Trading Desk Operations (TDO)
Our Trading Desk Operations Specialists are agile, adaptive problem solvers who come from diverse academic backgrounds. There is no single ideal candidate for this role - over the years we've hired math teachers, systems engineers, computer science majors, and even a former dive instructor. We are interested in hiring smart people who like solving interesting problems, and our interview process reflects that. We want to understand how you learn and what it's like to work with you.
The interview process starts with a short exercise that assesses your attention to detail and how you adapt to an unfamiliar concept. Then you'll have a brief phone interview focused on problem-solving and critical thinking. And if that goes well, you'll come into one of our offices for an on-site interview. During this visit, you'll meet with Trading Desk Operations Specialists who sit on different trading desks.
These interviews test a range of skills, but they are especially focused on your aptitude and learning style. We know these interviews are not a perfect simulation of the role, but we hope they will give you a good sense of what it's like to work here and the types of problems you'll solve every day.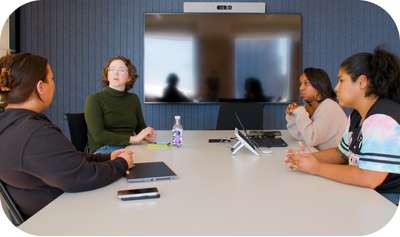 Software Engineering
We're always seeking curious and disciplined engineers, both at the university level as well as those with years of experience. Throughout the interview process for a software engineer role, our primary goal is to get a feel of how your mind works. This means talking through approaches to the problems presented, working with you to write clear and concise code, and finding room for improvement over the course of solving the question at hand.
We strongly encourage you to bring your own computer to your onsite and to use the language you know best. We have preferred editors, setups, and of course a programming language of choice at Jane Street, but we find we best learn how you can perform and grow as an engineer when you use your favourite tools.
Business Development/Rotational Development Programme (RDP)
The Business Development internship and the Rotational Development Programme (RDP) are closely related—when hired as full-time employees, business development interns join the RDP.
We're looking for analytical, curious problem solvers who can help us make our existing processes more efficient and tackle new challenges that we haven't thought about before. The people we hire have a wide range of majors, including electrical engineering, government, economics, math, literature and computer science. We don't require any specific technical experience, though we do look for candidates who show an aptitude for either writing or learning to write code.
As with our other interview processes, the goal is to understand what it's like to work with you. Our specific process is a combination of a take-home case study, a phone interview, and a final round of onsite interviews.