Rail-Ability Ltd, established in 1998, has become the industry leader in designing, developing, and manufacturing bespoke road-rail plant machinery. Our award-winning products are renowned for their inbuilt safety, reliability and performance.
The Role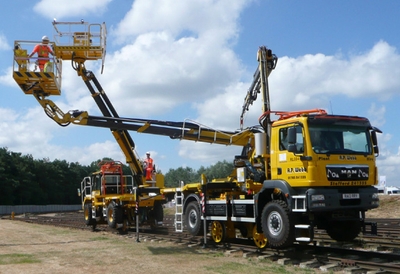 As an electrical design engineer, you will have two key responsibilities: performing detailed electrical designs and keeping the company's electrical practices, procedures and equipment up to date with its growing ambitions.
Reporting to the chief designer, you will be a valued member of the mechatronics department. The mechatronics department is a small, close-knit, multidisciplinary team.
Responsible for all aspects of electrical and control systems development from the initial specification through detailed design and production. You will join the department at a senior level and influence how the company develops its electrical practices and procedures. You will also be performing detailed electrical and controls designs - most of the detailed design is in-house as very little is outsourced.
Primarily a technical role involving technical leadership.
Your day-to-day responsibilities as an electrical engineer will be:
Identifying and driving product improvements within your area of expertise.
Developing the company's electrical practices and procedures. For example, identifying new test equipment and overseeing its deployment.
Maintaining knowledge of industry good practices. Ensuring the company's practices keep pace with technological developments.
Leading design projects for all electrical design aspects and ensuring good practice (IEC 60204).
Contributing to functional safety compliance (ISO 13849, IEC 61508).
Identifying, reviewing and approving electrical, control and instrumentation (EC&I) design requirements.
Producing high-level and detailed extra-low voltage (ELV) designs (12/24V).
Reviewing and verifying designs.
Deriving design tasks within a project. Overseeing junior engineers performing these tasks.
Mentoring junior engineers, and identifying development and training opportunities.
Contributing to PLC software specification and design.
Ensuring all deliverables technically follow relevant British, European, International and Railway Standards.
Essential Person Criteria
A degree in electrical engineering, electronic engineering or a related discipline..
Minimum of 1 year of relevant experience.
Strong understanding of electrical fundamentals and their application for commercial solutions.
Demonstrated experience in professional ELV design, including adherence to IEC 60204 or similar.
Understanding of electrical calculations applicable to ELV systems.
Experience in designing safety-related control systems (ISO 13849 or IEC 61508)
Demonstrated experience in instigating technical improvements.
Experience developing control systems from initial specification through detailed design and into production.
Communicate complex electrical concepts to other internal technical specialists.
Strong hands-on experience with electrical/electronic test equipment and a good understanding of its operation.
Able to thrive through autonomy within a matrix organisation structure that encourages innovation.
Systematic approach to problem-solving and good attention to detail.
The Ideal Candidate (In addition to the essential person criteria)
Formal functional safety qualification
Knowledge of PLC programming.
Familiar with controller area network (CAN).
Experience with packages such as MATLAB/Simulink.
Professional Chartership or similarly registered, or be working towards it.
Experience in off-highway machinery.
Experience in operating in a tightly regulated industry
Benefits
Rail-Ability offers a highly competitive salary and benefits package; opportunities to progress, flexible working hours; home-working option; free on-site parking; mentoring and training programmes and staff discount at partnered restaurants.
Hours of work are 42.5 hours per week, Monday to Friday.
We've signed the Gradcracker feedback pledge.
(This means that we will supply feedback if requested after an interview.)
1e127ede32d8f816eacfb0aed73cee11