Rail-Ability Ltd, established in 1998, has become the industry leader in the design, development and manufacturer of bespoke road rail plant machinery. Our award-wining products are renowned for their inbuilt safety, reliability and performance by a world-wide customer base.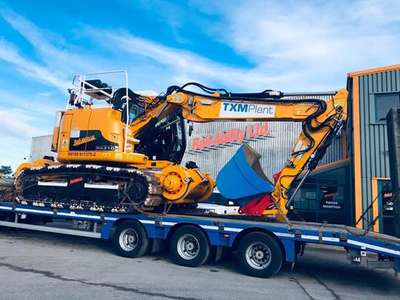 As a Development Engineer you will be – involved in development and validation of new designs and existing products. Your solutions must align with the demands of the Rail Plant sector and be validated to rigorous quality specifications.
Key Responsibilities:
Working as part of the Development Engineering Team, you will be accountable for the delivery of specific development projects, in one or more of the following areas:
New component and system design, such as structures, operator station, hydraulics, engine systems & electrical systems
Validation and test, including CAD simulation, predictive techniques, rig testing & whole machine testing
Build & documentation of prototype machines
Refinement of designs based on prototype build & test failures
Existing component design improvements to resolve quality issues or save cost
Requirements definition including BSI EN ISO standards & critical customer requirements
Communication with suppliers to correctly specify components, ensuring quality & reliability
Involvement in project timescale and management to meet critical deadlines
You will be given the support and coaching required to develop your technical capability and business understanding. The size and organisation structure of Rail-Ability meant that you will be given responsibility for exciting and challenging projects from the outset of your career in the business.
The Ideal Candidate
Degree in Automotive, Agricultural, Mechanical Engineering or similar
Demonstrable experience of off highway machinery
Understanding of product build requirements, SOPS and QC procedures
Understanding of hydraulic and electrical systems and schematics
Desire to challenge both yourself and the organisation on delivery of technically superior, cost effective designs and solutions
Excellent systematic approach to problem solving
Strong, organisational planning and time management skills
Good written & verbal communication
Highly collaborative and team orientated
Benefits
Rail-Ability offers a highly competitive benefits package; flexible working hours; homeworking option; free on-site parking; mentoring and training programmes; staff discount at partnered restaurants.
We've signed the Gradcracker feedback pledge.
(This means that we will supply feedback if requested after an interview.)
1e127ede32d8f816eacfb0aed73cee11