UCL Racing
UCLR is made up of four teams that compete in different worldwide events. The competitions cover a variety of engineering challenges that put our knowledge to the test.
As a racing team we hope to compete in more events with a growing range of competitions available. Our team's origins started in Formula Student and we expanded into newer projects such as UAS, that tackle newer problems faced. Across our teams, we hope to attain greater knowledge of these key areas of transportation and create innovative designs that can impact on the real world. Under our umbrella, the cross team interactions are strong, with the hope of sharing our expertise to inspire new designs.
UCL Racing Clubs
We have just launched UCL Racing Clubs! UCL Racing Clubs are specialised groups of people dedicated to a certain skillset within engineering practice. These 'clubs' are separate to the racing 'teams', yet by being a part of a Racing Club you will learn the skills that will allow you to join a Racing Team later on. Our traditional racing teams will soon be announced!
Our team competes at:
Formula Student Competition
Formula Student is a worldwide challenge where students design, build, test and race a single seat race car. The IMechE runs the UK competition, which is held at Silverstone during July, the weekend after the British Grand Prix. The competition contains a mixture of dynamics and static events. Dynamic events test the car's acceleration, speed and handling. Static events assess the design decisions, cost effectiveness and feasibility of the business plan in a commercial environment.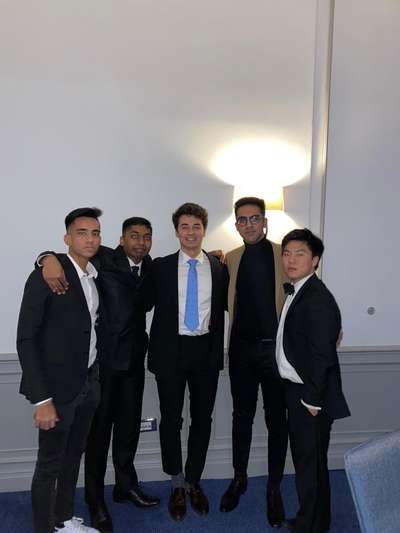 UCL Shell Eco-Marathon Team
The Shell Eco-marathon brings together University teams from all over Europe to play a role in shifting the focus toward solutions our environment can sustain. Separated into two categories, namely 'Prototype' and 'Urban Concept', participants choose a fuel to power their vehicle and compete to design, build and race the most fuel efficient vehicle possible. The 'Prototype' category is built around uncompromising fuel efficiency, and all nonessential equipment is removed, fighting to eliminate every gram of weight. The annual Shell Eco-marathon will take place at Queen Elizabeth Olympic Park in Stratford during the Make The Future Festival May 25 – 28. It is open to the public and will receive a large number of visitors.
UCL Hydro Team
The HydroContest is a naval competition hosted by Hydros. It is an international event for students dedicated to naval energy efficiency. Teams from universities around the world compete against each other annually on Lake Geneva, Switzerland, to design, build and race the most energy efficient boat. Over the ten day contest, the boats compete in two main races - a lightweight, low-ballast race and a heavyweight race - using a remote controlled system; the manoeuvrability, speed, loading capacities and endurance of the designs are vigorously tested.
UCL U.A.S. Team
The Unmanned Aircraft Systems Challenge takes the rapidly-expanding field of unmanned flight and tasks University teams worldwide to design at the limits of what can be achieved for humanitarian aid, both in reconnaissance of disaster zones alongside physical aid-package transport. Teams face new and demanding rules each year forcing design bounds of autonomy, mass, cost, sortie time and accuracy; all against the elements. UCL is working towards their maiden entry this year to compete on the 19-20 June 2017 at Throckmorton Airfield, Worcestershire.