FSUK 2019
Formula Student (FSUK) started in 1998 as a Demo Event at MIRA. It is part of a global competition series with more than 1000 teams worldwide: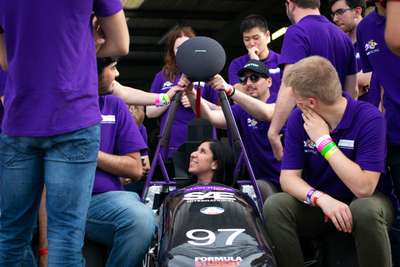 >200 Universities in America
>400 Universities in Europe – this includes us, woo!
>400 Universities in Asia
10 competitions are recognised as part of the formula Student and Formula SAE competition series.
We have entered Formula SAE Italy in 2017 however, our main competition is Formula Student UK aka Silverstone! This has grown to have annually ~100 cars (Class 1) plus ~30 design only (Class 2) entrants from Universities from all around the world.
Typically engages 4000 students/year and has engaged over 40,000 students over the last 21 years.

Class 1 will participate in all 3 events whereas Class 2 is purely static events – they have no physical car to race after all. Before any performance or Endurance events can be attempted the car must pass extensive scrutineering.
A breakdown of the events are as follows: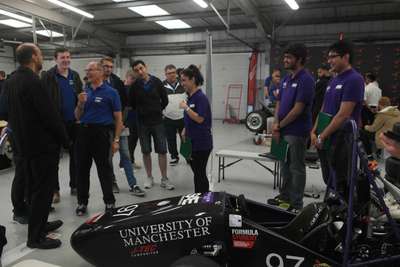 Static Event
Present to judges (typically hiring managers of Motorsport companies):
Design
Costing
Business Presentation.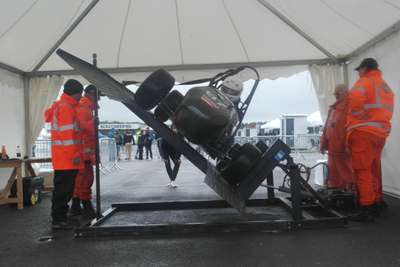 Performance Events
Acceleration – 75m
Skid pad – Lateral Acceleration Test
Sprint / Autocross – Single Timed Lap
Endurance and Fuel Efficiency
22km with driver change
Energy or Fuel used is measured.
We attended the FSUK 2019 competition organised by the IMechE. We finished 36th/81, which was our 2nd best result ever.