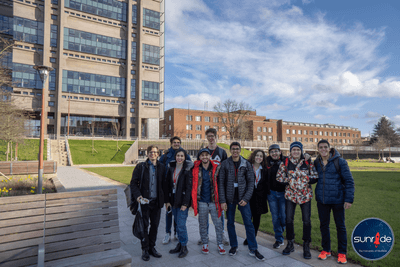 National Student Space Conference
This photo is from the time 20 of our aspiring engineers jumped on a coach and attended the National Student Space Conference in Birmingham.
Here' s what Zefy from the SunrIde Electrical Team had to say about the day:
"When we got there, we were asked to do a speed presentation. It is an activity where you get only 2 mins to present. Mann and Dana nailed it, presenting on the clock, including our latest launch video.
What was outstanding was the amount of questions that followed from amazed students about workshops and seminars to share our experiences.
Sometimes you work a lot, and you keep looking for the next thing, but it's so important to look around what you've achieved. Great things are coming! ☺️"