You'll receive a wealth of opportunities, benefits and policies to help you achieve success in all elements of your life, enabling you to bring your whole authentic self to work.
We strive to make TfL a great place to work as we know that people that bring 100%, give 100% back.
Pay and reward are important, but the true power is in the purpose. We give you the opportunity to see the true impact you have on the work that you do.
The personal contribution that you make means that you feel good about what you do and proud to have a career with a higher purpose.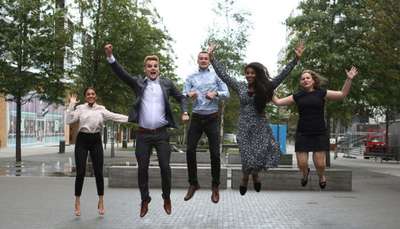 In addition, you'll enjoy some of these benefits:
Free travel for you and your nominee on the TfL network
A 75% discount on National Rail Season Ticket and interest-free loan
30 days' annual leave
Private healthcare discounted scheme – optional
A generous pension scheme
Tax-efficient childcare payments and cycle-to-work programme
Retail, health, leisure and travel offers