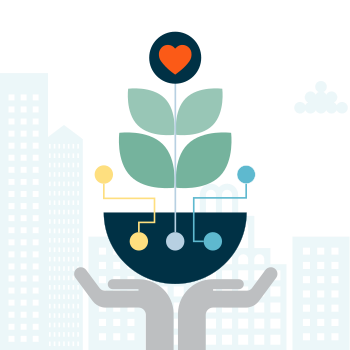 D&I: creating inspiring and inclusive spaces
Diversity is one of the most highly prized attributes of Osborne Clarke. But knowing that a diverse workplace doesn't necessarily mean an inclusive one, we're committed to uncovering our blind spots and making sure everyone enjoys the same opportunities regardless of who they are, who they love or where they come from.
Through our internal networks and alongside our partnerships with external organisations such as Stonewall and Rare we aim to highlight and address inequalities and ensure Osborne Clarke is a workplace that works for everybody.
Using the RARE contextual recruitment tool has meant that approximately 12% of training contracts in 2020 were given to students who may not have been invited to interview were it not for the tool.
Our active support includes:
Signing up to the Women in Law Pledge
Signing both the Race at Work Charter and the Race Fairness Commitment
Implementing the RARE contextual recruitment system
Becoming a Stonewall Diversity Champion
Being certified by the UK National Equality Standard
Signing up to the Mindful Business Charter
Joining Working Families to help us implement flexible and family-friendly business practices