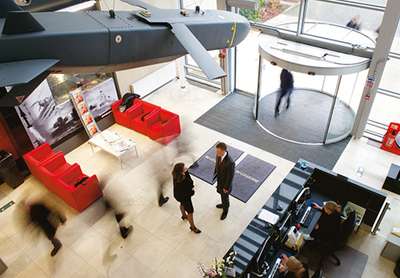 We offer a variety of great benefits to suit your individual needs. Our Early Careers Members receive the same benefits as all our permanent employees, including a number of core benefits as well as fantastic flexible benefits.
Salary – The starting salary for graduates is £26,500 per annum and you also receive pay reviews every 6 months whilst on the programme. The starting salary for undergraduates is £18,000.Summer placement students salary ranges from £16,000 to £18,000 (pro rata) depending on your year of study.
Overtime – Both graduates and undergraduates are entitled to paid overtime and travel time.
Company Bonus – Both graduates and undergraduates are eligible for the annual company bonus which is a discretionary payment based on overall company performance.
Joining Bonus – Graduates will receive a joining bonus in your first month. This is £2,000 if you have a Bachelor's degree or £2,500 if you have a Masters.
Flexible Working Hours – We are committed to offering flexible ways of working to support both the needs of our business and our employees. To do this we offer a flexi-time system, where you can choose your start and finish times, including the option to finish at 12.30pm on Fridays (in line with business perimeters).
Annual Leave – Employees are entitled to 25 days annual leave per calendar year, in addition to all statutory and public holidays. As part of our flexible working scheme, you can build up extra hours to convert into additional days leave or you have the option to purchase extra days too.
Pension Scheme – Employees have access to the BAE Pension Scheme. This scheme doesn't just provide for your future, you will also have protection in case you have to stop or cease work early because of ill health.
Support with Chartership – Graduates will receive support to gain Chartership during your scheme. Undergraduate placements will count as experience towards Chartership in the future.
Funding towards Further Study – Employees can receive up to £150 per year towards the cost of approved courses, such as language classes. These can run online, at lunch times or during the evening.
Enhanced Maternity Pay – Employees are entitled to Company Maternity Pay for the first 18 weeks, paid at 100% of your average earnings, and a further 21 weeks at the standard rate of Statutory Maternity Pay (39 weeks total).
Childcare Support – Our employees can take advantage of Government/HMRC regulations that enable you to sacrifice a portion of your salary for childcare vouchers.
Payroll Giving - Employees have the opportunity to donate to up to 5 nominated charities of your choice on a monthly basis.
Sports and Social Club – We run a Sports and Social Club which offers a variety of planned social events and trips. We also have a range of sport teams open to all employees to join. In addition, our Stevenage site offers an on-site gym.
Season Ticket Loans – We offer season ticket loans to allow employees to spread the cost of a season ticket for trains or buses across a 12 month period.
Cycle to Work Scheme – We offer employees the opportunity to spread the cost of a bike over a 12 month hire period, which makes significant savings.