A place to show your best
We are a 24-hour business, operating 365 days of the year, all around the world. It's a dynamic, fast-paced environment that will bring out the best in you – if you're ready to embrace responsibility and step up to any challenge. Whatever your role, your warmth, positivity, commitment and adaptability can truly come to the fore, making you a trusted ambassador of the British Airways brand.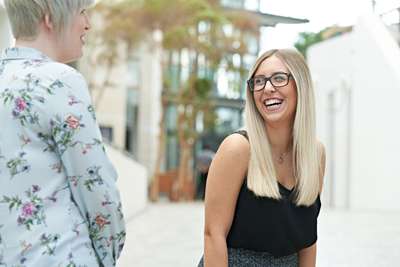 Learning and Development
Every role at British Airways comes with the scope to learn and grow. Of course, your specific training and development opportunities will depend very much on your role (we don't teach everyone how to fly a plane just yet, sadly). We can guarantee you a personal development programme that offers every opportunity to gain experience and learn new skills.
The learning here is constant, because our business and industry change so fast. We're continually innovating and evolving our training. It's important for everyone to get ahead of the curve, in terms of knowledge, skills and expertise.
In many teams, there is a structured career path to follow if you demonstrate the ability and ambition. In others, there is flexibility in the way your career could progress. Depending on your skills and goals, there's potential for lateral moves too. If you have your eye on leadership, our high-performance culture will help you fulfil your full potential.
Wellbeing matters
We want our colleagues to feel and perform at their best, even on a cold February evening when most people are tucked up at home in front of the telly. That's why we have a dedicated wellbeing team who are our champions of mental and physical health awareness. They're on hand with preventative advice and tools, and offer access to wide-ranging support services when colleagues need help. And we all need a little help sometimes.