You know us. Or maybe you don't. Either way, it's likely we're with you morning, noon, and night. If you have a smartphone, digital camera, digital TV, gaming console, or smart meter at home, you've already used an Arm-powered product. Our advanced processor designs play a massive part in technology that is used by 70% of the world's population.
This means we've teamed up with almost all the big names in tech. Right now, you'll find 230+ billion Arm technology-based chips (and the software driving them) in everything from the world's fastest supercomputer to driverless car controls and revolutionary healthcare equipment. And we're in 99% of all smartphones. The sheer number of applications is why we're one of the world's biggest technology companies.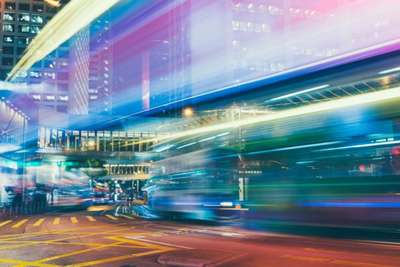 You'll be part of our "we, not I" mindset - whether you're working from one of our sleek UK offices one day and working from home the next - this means amazing collaboration opportunities with 7,000+ hugely talented experts and exposure to a dizzying array of technology.
Want to learn a new programming language or specialize in an emerging tech area? Great, because when it comes to career-long learning and development, we'll tailor a plan to you. We also offer flexible benefits and progressive leave, so you can put your family first and carve out a career that's as brilliant and unique as you are.
Want to work as a hardware engineer, designing the processor intellectual property that makes virtually every smart device happen? Or perhaps you'd prefer to be a software engineer, pioneering new operating systems and device drivers. Whatever your career goals at Arm, we're with you all the way.
We are a member of the Gradcracker Five-Year Club
We have been a Gradcracker advertiser for at least five years. We recruit regularly and should still be doing so whenever it is time for you to apply for placements or graduate positions - make sure that you Follow us to be alerted to any of our new opportunities.