Difference. It's what unites us
At WTW, we are committed to creating an inclusive work environment where everyone is heard, respected and valued. We believe building a diverse workforce that leverages all of our best thinking and efforts will be the key to sustaining our competitive advantage – today and in the future.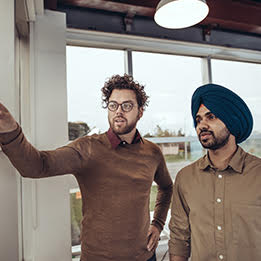 Inclusion and diversity councils
Inclusion and diversity councils lead our efforts around the world. Made up of colleagues from across the company, they determine how we will have the greatest impact and what will be most relevant to our people. We have a global inclusion and diversity council sponsored by our Chief Executive Officer and Chief HR Officer as well as several other localised and/or regional councils.
Colleague inclusion networks
Inclusion networks support us in our goal to recruit, retain and develop underrepresented talent. Our networks include Gender Equity, LGBT+, Multicultural, Workability and Young Professionals. Each one has an executive sponsor who uses their influence to advance the network's mission.
Inclusive leadership
Our leadership teams set inclusion and diversity objectives annually, ensuring we continue to strive for a more diverse talent pipeline and for better gender balance and diversity within the leadership teams themselves.