At Diageo, character is everything. Going beyond the undoubted skills, experience and creativity of our people, it highlights the uniqueness, courage and energy they bring to each and every challenge.
Be true to yourself
Diageo is a business built on 250 years of character. Ever since Arthur Guinness took out a 9,000-year lease on a brewery in Dublin in 1759, pioneering, diverse, open-minded and creatively restless people have come together to build premium drinks brands enjoyed the world over. Now it's your turn to pick up the torch. Bring your unique character, personality and spirit, and create not only a truly fulfilling career, but the next chapter in an iconic, global story.
Celebrate life, every day everywhere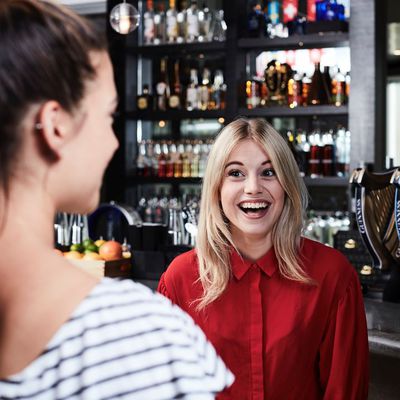 This isn't just a corporate mission, it's a raison d'être. Celebrating life is what we do. Our philosophy opens up a world of opportunities, empowers people, propels careers, builds communities and enhances societies around us. Join us and you'll live and breathe this every day.
Show your true colours
Our Values are the soul of our business. They underpin a working environment where people are encouraged to be themselves every minute of every day. The different skills, experiences, opinions and ideas that our diverse teams throw into every project make us who we are today. Join us and you'll find the freedom and support to be who you want to be and go where you want to go.
Together, anything's possible
There's a shared commitment to being the best here. Meet our people, and you'll see close-up what it means to be driven, genuine, inspirational and collaborative.
You'll be responsible for the direction your career takes. But we admire optimism, ambition and a spirit of adventure, and we'll help you open up a world of opportunities. Our investment in learning and development is the cornerstone of our future – we will stretch you and help make you the professional you want to be.
"Whatever you are – an introvert or an extrovert – this business has a place for you. If you have a strong work ethic and show commitment, the sky's the limit." Hemang, National Account Controller
You're valued
We take great care to make sure skills, hard work and inspired decision-making are celebrated and rewarded. And we continuously strive to create reward packages that support your all-round wellbeing. Everyone here understands the importance of balancing work with life – and squeezing the most from both.
Ultimately, at Diageo, we are a company with a mix of vibrant, motivated people working together to deliver great performance in an environment that allows us to flourish. Walk into any Diageo distillery, brewery or office anywhere in the world and you'll meet teams of people who are really good at what they do and who enjoy doing it.