Diversity and Inclusion
Elliott Cox, Commercial Banking Graduate Programme, Pride
"I first joined HSBC UK as an Intern, and then later as a Graduate, having graduated from the University of Warwick in Philosophy, Politics and Economics. It was clear from when I first joined that diversity & inclusion was high on the bank's and senior leaders' agenda, having talked to various ERGs at Internship events. This is what attracted me to get involved with the Pride ERG, which I represent as Graduate Lead. It has enabled me to meet colleagues passionate about D&I and LGBT+ inclusion in particular, build the connection between the Graduate population and Pride UK, and help to promote an inclusive environment which is open to all, exemplified by our recent '24 Hours of Pride' event in collaboration with the Global Pride ERG."
Anam Zaka, Commercial Banking Graduate Programme, Muslim Network
"Coming from an underrepresented background myself, I see the importance of diversity and inclusion in the changing world – it is something I can relate to being a female from an ethnic origin. It is all about creating equal opportunities for everyone. Being the graduate representative for the Muslim network is rewarding as it aligns with my values and encapsulates me as a person. During the graduate local induction week, some of the ERGs came to talk to us and after speaking to people involved I appreciated all of the good work they did. It was something I definitely wanted to have the opportunity to be involved with."
Shibani Datta, Wealth & Personal Banking Graduate Programme, Embrace
"HSBC's open and honest environment facilitates inclusive conversation. The approach HSBC takes to diversity and inclusion was a strong motivator for why I joined the bank and I have felt able to easily share my thoughts and opinions. Differences are championed and celebrated, feelings and experiences are validated.
To me, the purpose of an ERG is to amplify the collective voice of its members, advocating for their progression and development. An ERG provides a safe space for you to share your lived experiences, and to meet people who recognise and relate to core elements of your identity that can sometimes be difficult to articulate. ERGs act as a point of information, strength and expertise, propelling the diversity and inclusion agenda within the bank.''
Mindfulness and Well-being
Alan Pye, RBWM Graduate 2019
"Mindfulness helps me stay calm and focused. Practicing allows me to step back and recognise how I'm feeling, stay present in the moment and de-stress. This helps me stay effective at work and balance the demands of my role."
What is Mindfulness?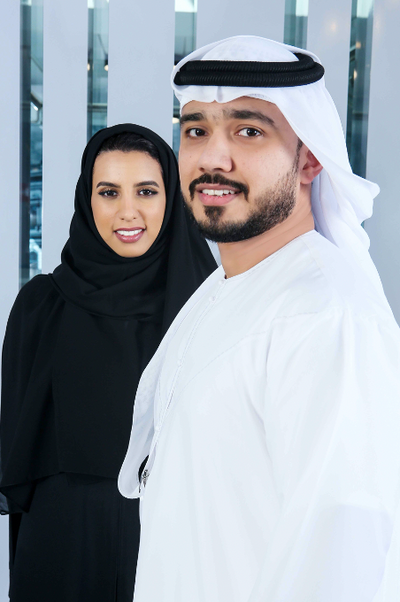 Mindfulness is a positive mental state achieved by focusing your attention fully on the present moment. Mindfulness can be practiced anytime and by anyone, no matter your experience, background, culture or beliefs – all you need is your brain. It can help to bring our focus to the task at hand or can help us to take a moment to pause and observe before choosing how to respond to a situation.
Benefits of mindfulness
Mindfulness is a workout for your brain. The sameway regular physical activity can improve our physical health, mindfulness can help strengthen our response and coping mechanisms.
Why mindfulness@hsbc?
Sustaining an inclusive community supporting our colleagues to nurture & harness the power of their minds, HSBC's award winning, employee-led community offers a wide range of mindfulness resources to understand, learn and practice mindfulness anytime, anywhere. A growing number of volunteers across the bank are trained as Mindfulness Champions to deliver live guided practice sessions, webinars, foundation courses and employee events.
Involving our Graduates
We are an inclusive, passionate community who work closely with the graduates beginning with their induction and throughout their careers. During the July 2019 Global Graduate Induction, we hosted interactive talks and guided live practice sessions. Graduates were featured as guest speakers during a recent global Well-being event. Some graduates are also Mindfulness Champions and actively work on our committee. We look forward to welcoming you into HSBC and our mindfulness@hsbc community!