SSE's vision is to be a leading energy provider in a low-carbon world
To achieve this, its strategy is to create value for shareholders and society from developing, owning and operating energy and related infrastructure and services in a sustainable way.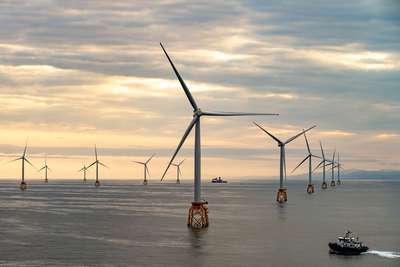 We have set four fundamental goals for 2030 which put sustainability at heart of SSE's business strategy. These goals aren't just important to SSE, they matter to everyone – that's why they are directly linked to the United Nations Sustainable Development Goals.
Cut our carbon intensity by 60%
Treble renewable energy output
Help accommodate 10m electric vehicles
Champion Fair Tax and a real Living Wage
Building a better world of energy
SSE's Sustainability Report 2020 discloses information on the most material economic, social and environmental impacts SSE's business activities had during 2019/20. Designed to be the sister document to the Annual Report 2020, it demonstrates the way SSE creates value for shareholders and society in a sustainable way. The 2020 report includes information on key initiatives, including: the first full year of progress reported against SSE's 2030 Goals, which are directly aligned to the UN's Sustainable Development Goals; quantification of the potential financial impacts of SSE's key climate-related risks and opportunities; the setting of a science based carbon target; increased disclosure around innovation; and continued disclosure of SSE's wider societal impacts, such as the contribution it makes to the economy, the taxes it pays, its safety performance and progress on inclusion and diversity.
You can also find a short summary of SSE's sustainability impacts for the six months to 30 September 2020 here.
Supporting the low-carbon transition
SSE's business strategy addresses the challenge of climate change at its core. Our aim is to contribute significantly to the low-carbon transition in the UK and Ireland. SSE is doing this in two key ways: through significant investment in its own renewable energy portfolio; and enabling more renewable generation to connect to its electricity network.
In addition to detailed carbon disclosure in our annual Sustainability Reports and CDP Climate Change submissions, SSE has assessed the resilience its business to different climate-related scenarios in its 'Transition to net zero' and 'Post Paris' reports.